Monthly Giving
Support the mission of Sailors for the Sea.
Become an Ocean Sustainer by making a monthly donation today!
Our oceans provide for us every single day. For pennies a day you can become an Ocean Sustainer and start making every day count for the ocean. 
Your monthly gift enables us to work diligently every day to address ocean health issues, secure in the knowledge that our small team of six can continue to empower boaters to create one of the most significant ocean conservation movements of our time.
As a founding member of our Ocean Sustainers program, we will send you a special thank you!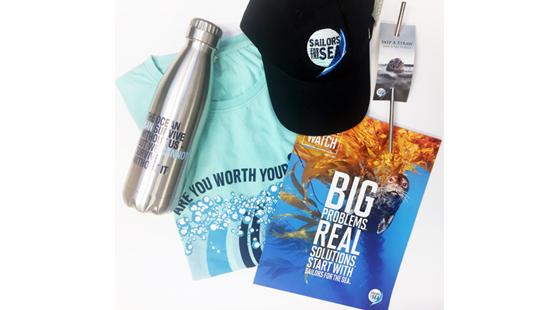 Gifts of $15 a month – Print copy of Ocean Watch Magazine & stainless steel straw
Gifts of $30 a month – Stainless steel water bottle
Gifts of $50 a month – Organic cotton ball cap
Gift of $100+ a month – All of the above plus a limited-edition t-shirt
Save the ocean. Protect your passion. Become an Ocean Sustainer today.