Vin Cipolla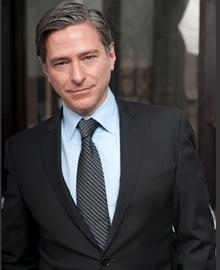 Vin Cipolla is recognized for his business and civic entrepreneurship, having achieved parallel successes in the private and public sectors. He has served on more than twenty-five nonprofit boards and nine corporate boards. A six­time corporate CEO, he has founded three successful companies in the media, marketing, communications and technology fields, developing and overseeing global operations: Cipolla Group (sold 1991), Pamet, Inc. (sold 1999), and HNW (1999–the present).
In early 2009, he became President of The Municipal Art Society of New York (MAS), having been elected to its Board in 2008. He founded the MAS Summit for New York City in 2010.
Devoted to urban sustainability, conservation and the arts, Mr. Cipolla has consistently provided civic leadership in these areas throughout his adult life. From 2005 through 2009, he was President and CEO of the National Park Foundation (which is a Presidential appointment), and then served as the foundation's Citizen Chairman through 2011. Twelve years earlier, Mr. Cipolla was Executive Vice President and Publisher of the National Trust for Historic Preservation, where he headed strategic planning, communications and general operations.
Prior to his appointment with the National Park Foundation in 2005, Mr. Cipolla was in business serving as President and CEO of Fidelity Investments' global workforce management company, and served on two Fidelity boards, Fidelity Charitable Services, Inc. and Veritude LLC, as well as serving as Board Chairman of HNW. He began his career with Avon and Warner Communications (now Time Warner) in New York City.
Also among his many charitable endeavors, he was Board Chairman of the Institute of Contemporary Art, Boston for nine years, spearheading the development of the museum's stunning new building on Boston Harbor. He served on the ICA board for a total of fifteen years before becoming Chairman Emeritus.
Past trustee appointments have included Clark University, the American Repertory Theater at Harvard University, the Orton Foundation, and the Electronic Frontier Foundation, where he was Vice Chairman. In addition to the National Park Foundation and Municipal Art Society, he currently serves on the nonprofit boards of the National Parks of New York Harbor Conservancy, Ballet Hispanico, where he was the 2010 Honoree for his leadership, The Augustus Saint-Gaudens Memorial, and The Christie's Charity, the charitable foundation of Christie's.
He has frequently appeared on national television over the years, on subjects ranging from parks to philanthropy, and has addressed audiences from the World Business Forum to Congress. In three separate years he was the featured speaker introducing the President of the United States at the lighting of the National Christmas Tree during its global telecast.
Mr. Cipolla is a Phi Beta Kappa, magna cum laude graduate of Clark University and an honorary Beta Gamma Sigma inductee of its Graduate Business School, where he gave the commencement address for the MBA Honors class of 2000. He is married to artist Celine McDonald, and they have four daughters.