9 reasons we are thankful
1. Our donors – They are our ocean heroes who make EVERYTHING possible! You can be one too and help us activate 1 million boaters for the ocean in 2016!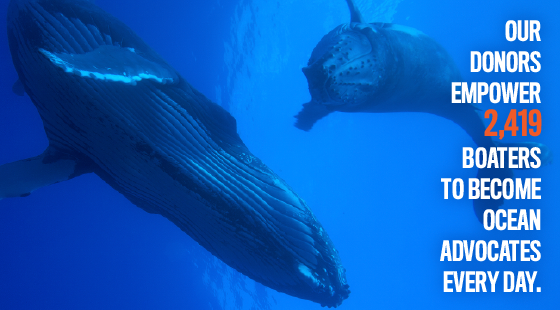 2. Regatta directors and volunteers worldwide for using Clean Regattas to educate and engage sailors in practices that help heal the ocean.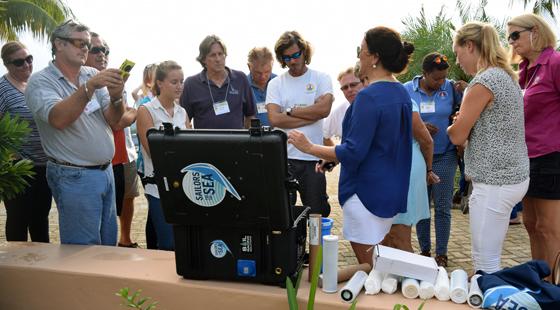 (The awesome regatta organizers of the Caribbean Sailing Association checking out a new water filtration system)
3. The cool folks at Aardwark for promoting these nifty paper straws that won't hurt marine life.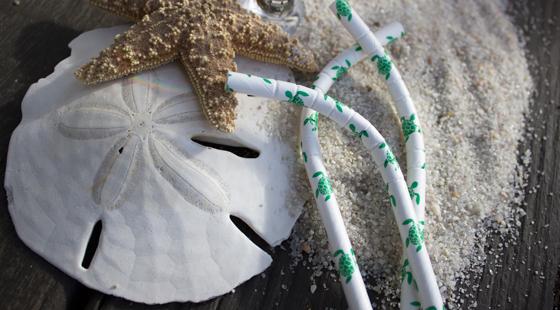 4. Sailors for the Sea Portugal for making their International Coastal Cleanup the largest on the Iberian Peninsula!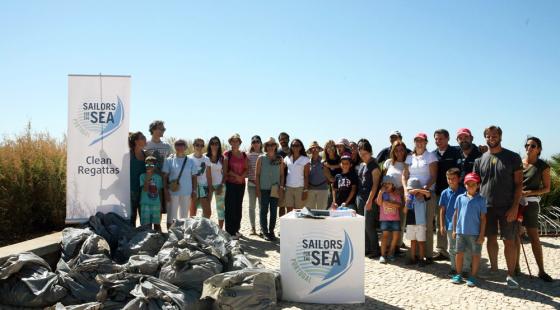 5. Newport! The City by the Sea has an incredible community of ocean lovers and awesome events like the Volvo Ocean Race Newport Stopover! It kicked butt in sustainability AND education? Thanks, Sail Newport for leading the way!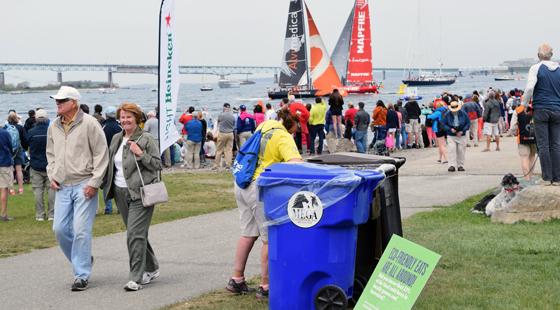 6. Scientists, for showing us the wonders of the ocean and helping us to explore it through KELP and Ocean Watch!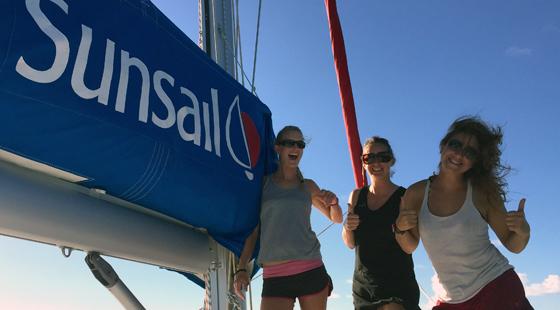 (Two awesome shark scientists, Beth Whitman (left), Gina Clementi (right), taught Hilary Kotoun, our Social Imapct Director (center) all about the Globa FinPrint Project and we were all grateful for our Bahamian home about a Sunsail boat!)
7. Sailors for the Sea Japan who has created a sustainable seafood guide, the first of its kind in Japan!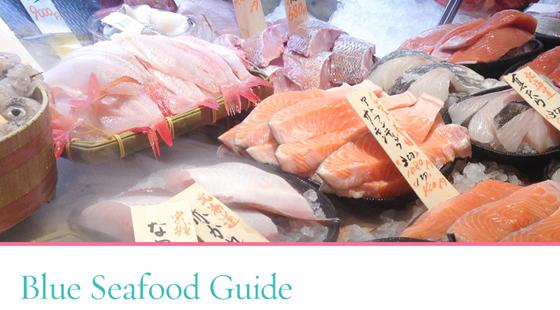 8. Innovators like these sailors who are creating real world solutions to marine debris issues!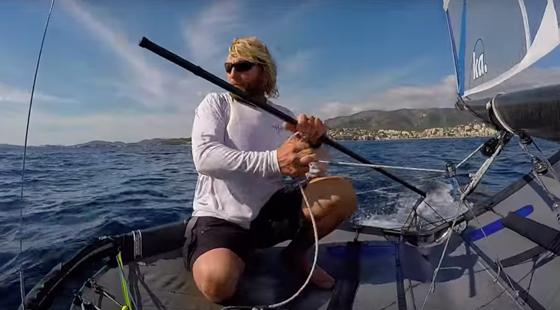 9. Everyone who shares their #oceanoptimism! They say a picture is worth a thousand words and the ocean has so many stories to tell. We are grateful for all the people sharing the story of the need to protect our ocean!