Eyes on the Seas - Ian Walker
By:
Amber Stronk, Communications Manager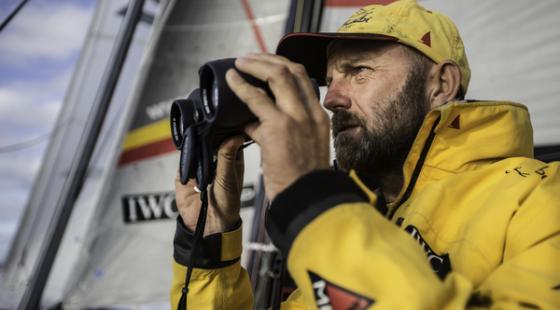 Boaters and sailors are a few of many individuals who observe the threats that our oceans face such as plastic pollution, oil spills and marine habitat destruction. Sailors for the Sea's Green Boating Initiative provides boaters with the latest information on sustainable boating practices and opportunities to act on critical policy issues that affect our marine environments worldwide.
As one of Britain's most successful sailors, Ian Walker is an ocean enthusiast who has witnessed first-hand the changes in ocean health over time. He is a two-time Olympic Sailing Silver Medalist, winner skipper of the 2014-15 VOLVO Ocean Race and the coach to Shirley Robertson and the Olympic gold medal winning Yngling Crew in 2004 in Athens. Ian is now the Director of Racing at the Royal Yachting Association, the national governing body for all forms of sail racing in Britain.
Sailors for the Sea's Communication Manager, Amber Stronk, had the chance to discuss Ian's experiences on the water and how he has made changes in his own lifestyle to help clean up our oceans and promote ocean conservation efforts.
Amber Stronk: Can you tell me a bit about your sailing/boating background?
Ian Walker: I am a double Olympic medallist and former America's Cup skipper who skippered an entry in the Volvo Ocean Race (round the world) in 2008, 2012 and 2015. I am currently the Director of Racing at the Royal Yachting Association responsible for the British Olympic Sailing Team and the wider racing community.
AS: What are some of the negative impacts on ocean health that you have witnessed being on the water?
IW: I became interested in ocean health after falling ill by sailing in polluted waters in 1994. Living by the sea in Southampton (UK) I witness the pollution (litter) daily. Having sailed around the world 3 times in a 7 year period, I have also seen the extent of plastic pollution and how it has gotten worse over time.
AS: What was your "aha moment" that turned you into a conservationist?
IW: I've sailed around the world three times now and I can tell you there is drastically more plastic and debris in the water now, than the first time I raced around the world in 2008. We all need the ocean, to provide the food we eat and every other breath we take.
AS: What has changed more dramatically during your lifetime, the sport of sailing or ocean health?
IW: Technology is transforming sailing at a remarkable rate and attitudes to sustainability are also changing fast, but I think the deterioration of the ocean health is probably more marked over the last 20 years.
AS: How do you think a community of Green Boaters dedicated to protecting the ocean can be impactful?
IW: I think there are direct and indirect impacts. On the one hand we can directly reduce our own impact, but on the other hand we can educate or pressurize others. Issues that I feel are not addressed adequately are provision of pump out facilities in popular cruising grounds (Caribbean and Ionian as examples) and recycling nearly everywhere.
AS: What commitments have you made towards restoring ocean health and what would you challenge other Green Boaters to do?
IW: I gave up all single use plastic bottles 3 years ago, I collect rubbish from the sea path every time I walk the dog. I pressure suppliers to minimize plastic use. I try to educate my children. I don't think it is up to me to challenge others, but I think through education we can all alter our behaviours.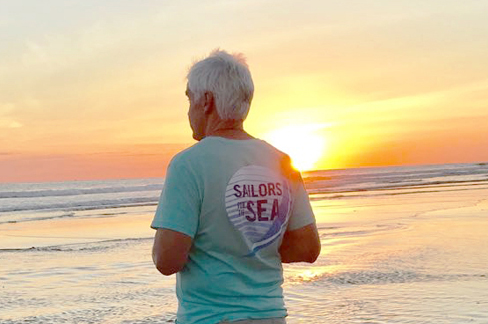 You can make a difference. Follow these steps to create a positive future for the ocean.