Sailors for the Sea joins International Union for Conservation of Nature
The IUCN is the world's oldest and largest global environmental network with over 1,200 members in 160 countries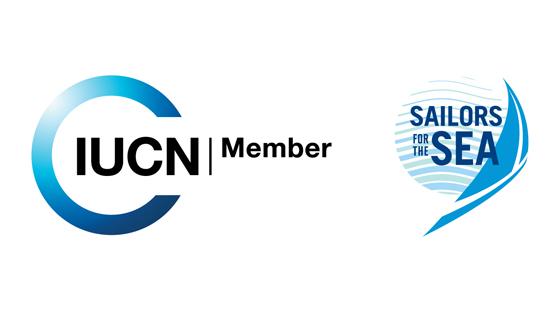 Sailors for the Sea proud to announce it has been accepted as a member of the International Union for Conservation of Nature (IUCN). By joining IUCN, Sailors for the Sea becomes part of the organizations 68 year history of working to influence, encourage and assist societies throughout the world to conserve the integrity and diversity of nature and to ensure that any use of natural resources is equitable and ecologically sustainable.
"Sailors for the Sea is proud to be part of the IUCN. We look forward to representing the boating community at the IUCN World Conservation Congress and bringing the IUCN's expertise on conservation to boaters," said R. Mark Davis, President of Sailors for the Sea.
The IUCN network represents the member's views on the world stage and provides them with the strategies, services, scientific knowledge and technical support they need to achieve their goals. Through its six Commissions, IUCN draws together almost 11,000 expert volunteers in action groups, focusing on particular on species, biodiversity conservation and the management of habitats and natural resources. The Union has helped many countries to prepare National Conservation Strategies, and utilizes its collective knowledge to implement field projects. To learn more about the IUCN visit: iucn.org
To learn more about Sailors for the Sea and how we are working with boaters to become catalysts for change visit sailorsforthesea.org.
About IUCN
Founded in 1948, IUCN, International Union for Conservation of Nature, brings together States, government agencies and a diverse range of non-governmental organizations in a unique world partnership: over 1,200 Members in all, spread across some 160 countries.
About Sailors for the Sea
Sailors for the Sea is a leading conservation organization that engages, educates, inspires and activates the sailing and boating community toward healing the ocean. Sailors for the Sea is a movement and pragmatic voice for action that offers boaters tangible opportunities to create a legacy and make a difference.