Connected by the Ocean
The Volvo Ocean Race, an extreme around-the-world sailing competition, made a stopover in Newport, RI this May
Sailing around the world, competitors of the Volvo Ocean Race have seen the impact humans have on our ocean. These sailors can be as far away from shore as humanly possible in the Southern Ocean and will still see marine debris floating by their boats. With the issue of plastic pollution worsening, the Volvo Ocean Race has become a platform for raising awareness about the problem and trying to educate attendees about sustainablity at each stopover.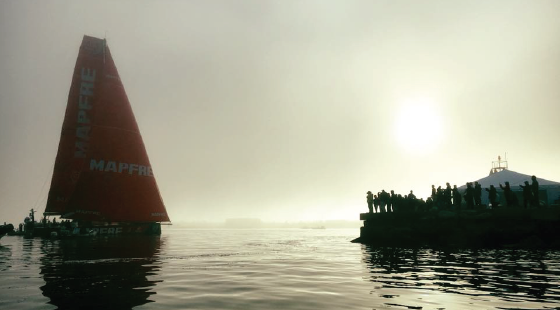 In the 2017-18 iteration, this extreme sailing race is visiting 13 cities around the world, and made its only North American stopover in Newport, RI this past May. During the 13-day event, over 100,000 people visited the Race Village.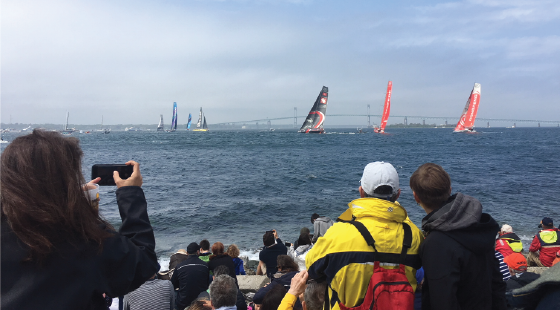 A Focus On Sustainbility
Sustainability was clearly at the forefront of the VOR Newport Stopover, from providing water refill stations to banning single-use plastics to having a dedicated Green Team helping attendees with composting - just to name a few initiatives! In fact, the VOR Newport Stopover hosted by Sail Newport, Rhode Island's Public Sailing Center, achieved Platinum Level Clean Regattas certification for the second time in a row.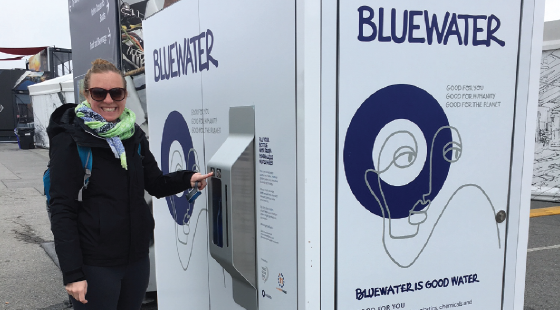 Creating A Lasting Impact Through Education
Additionally, the VOR Newport Stopover had a strong emphasis on education. A highlight of the event was the One Ocean Exploration Zone, which consisted of 28 different organizations offering hands-on opportunities for children and adults to discover ocean science and the environment. The goal of the One Ocean Exploration Zone was to increase ocean literacy, raise awareness about human's influence on the marine environment and educate visitors on conservation and sustainability efforts from a local to global scale.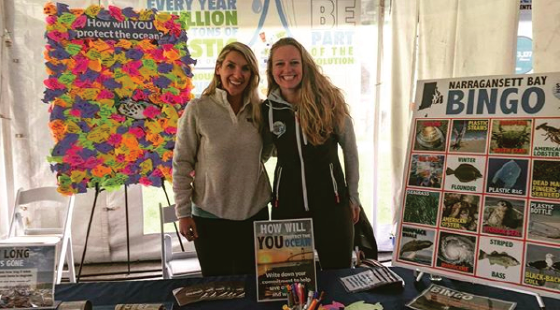 Our booth focused on local marine life and the impacts of marine debris with three activities. In the first activity, children tried to guess how many years it would take for different items, including an orange, fishing line and a plastic straw, to degrade. For the second activity, visitors answered trivia questions for our Narragansett Bay Bingo. Finally, kids and adults wrote commitments on how they would protect our ocean.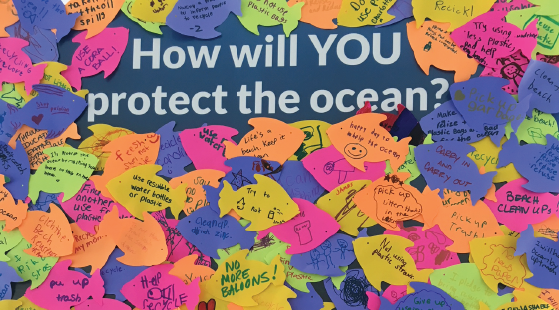 During the week, approximately 4,000 students visited the Zone on field trips and hundreds of families attended on the weekends. We even had Wisdom the Albatross, VOR's mascot, stop by our table to help kids figure out how long it takes for different items to degrade in the environment.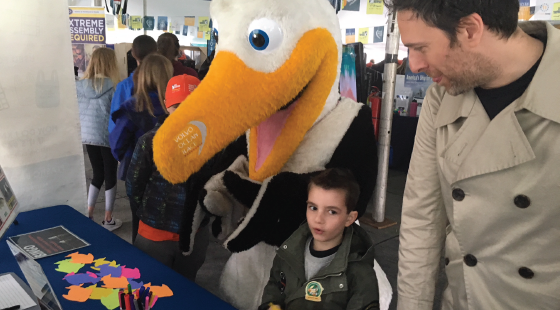 Final Goodbyes
Before the sailors headed across the Atlantic, we had the opportunity to take a tour of team Vestas 11th Hour Racing's VO65 boat. What a feeling to step foot onto a boat that has been sailing to the far reaches of the world.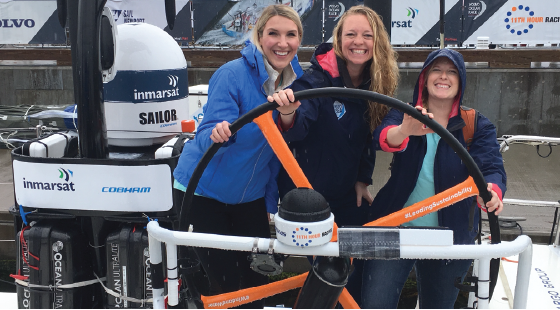 With a strong focus on ocean health, sustainability and education, the Volvo Ocean Race will hopefully have a lasting impact on everyone the race reaches as we are all connected by one ocean. Fair wind and following seas to all the teams as they finish the final legs of the world's toughest sailing event!