An Exciting Week in the Windy City
Shelley Brown, Education Director, and Robyn Albritton, Sustainability Director, recently returned home from an exciting week in Chicago, where they attended the Chicago Yacht Club Sailing School's Clean Green Day and the start of the 109th Race to Mackinac!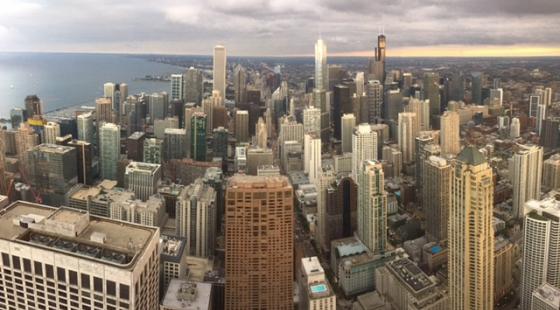 For the second year in a row, Sailors for the Sea was invited out to do some fun kids educational programming with our KELP modules, and the junior sailors competed in a "Mini Mac" race out to a water crib and back.
On a stormy morning, we taught the junior sailors about pollution and watersheds with our new favorite KELP activity, Shower Curtain Watershed. With pouring rain outside, this activity was very appropriate for teaching kids how watersheds work, how the surrounding land affects Lake Michigan, and how Lake Michigan impacts the ocean!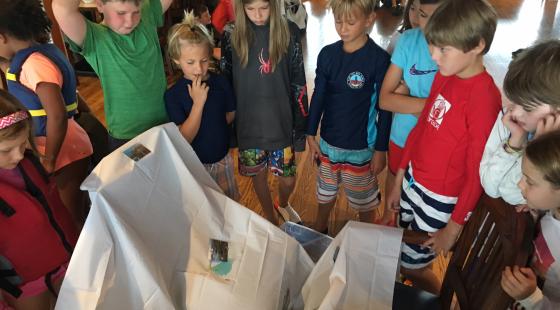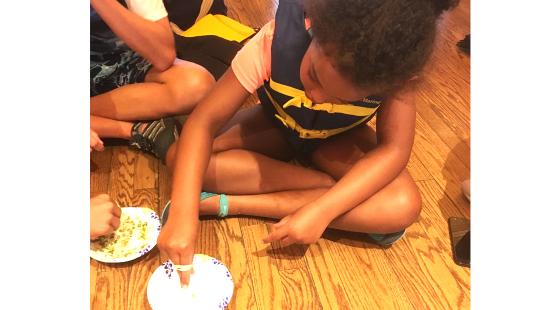 Shelley and Robyn also attended the Parade of Boats on a gorgeous summer morning to watch the 297 entrants cruise by the Navy Pier before the start of the Chicago Race to Mackinac. Spectators lined the pier to bid farewell to friends and strangers, and wish them luck on the 333-mile dash to "The Mac" – the longest annual fresh water race in the world. Weather proved to be challenging for this year's Mac, with just more than 200 boats completing the race.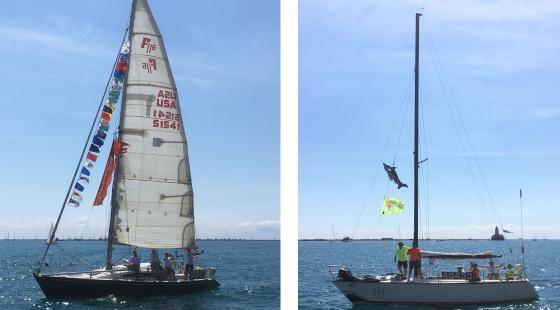 Sailors for the Sea is extremely proud of the efforts put in by the Chicago Yacht Club to make the Clean Green Day and the Race to Mackinac sustainable! With this being the Mac's third year running as a Clean Regatta, many sustainability best practices were in place – from the kids using reusable water bottles to the reusable cups provided at the Navy Pier for celebratory drinks. We look forward to what sustainability initiatives they have in store next year!