First Clean Regatta Hosted on Martinique
By Renata Goodridge
Hailing from 11 countries around the world, 165 sailors gathered on the beautiful island of Martinique in the Caribbean to compete in Schoelcher International Sailing Week. Every year near the end of February, the small community of Schoelcher turns into the place to be for dinghy and boardsailing racing. This year, the regatta not only celebrated its 30th year, making it one of the Caribbean's longest-running dinghy regattas, but it was also the first event ever on Martinique to join Sailors for the Sea Powered by Oceana's Clean Regattas program.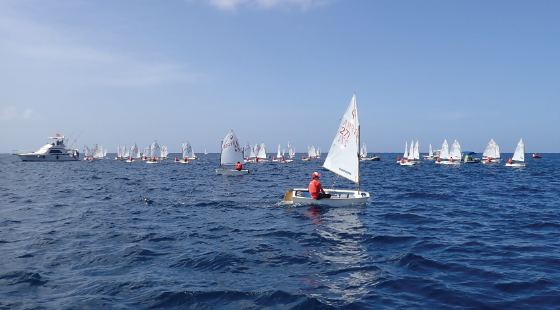 The week-long event hosted sailors between the ages of 8 and 80, racing classic dinghy designs such as Sunfish, Optimist, Lasers (with all rig choices), BIC windsurfers and the new foiling boards. In addition to the large group of youth sailors that attend annually from Martinique, the Eastern Caribbean islands and South America, the World Laser Standard Champion of 2019 flew from Switzerland along with the whole Swiss sailing team to race in the event this year. Many athletes consider this regatta to be a game-changer with respect to their training regimes. Schoelcher International Sailing Week is held at a time when sailors from cold climates can travel to Martinique and race against other competitive sailors in warm water conditions. The little beach of Schoelcher where the sailors rig their boats was spotless, a rare sight in today's world where many beaches are overwhelmed with marine debris. This beach is used regularly by the local community and allowed residents of Martinique the opportunity to mix with the sailors and volunteers. The President of Cercle Nautique de Schoelcher, Olivier Rene Corail, made organizing this regatta look easy with his relaxed demeanor, and it was clear that the sailors appreciated participating in such a well-run regatta.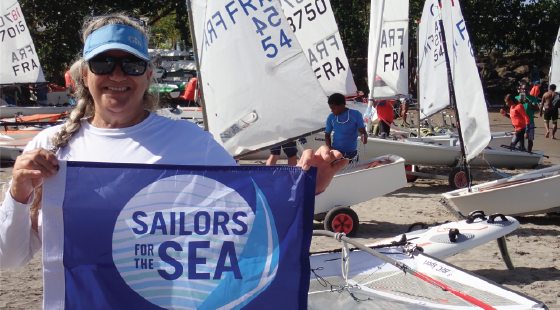 Schoelcher International Sailing Week followed a number of sustainable Best Practices in compliance with the Clean Regatta program. Eliminating single-use plastic bags from the venue was easy, since Martinique already has a ban in place on single-use plastic bags. To protect the local Caribbean waters, the event also did not provide plastic straws, encouraged water-only washdowns to keep chemicals out of the ocean, and did not offer bow stickers to competitors. Additionally, they offered vegetarian alternatives at mealtimes. There were more than 100 volunteers and local organizations who contributed greatly to the success of the event. This being the first year an event has signed on as a Clean Regatta in Martinique, Sailors for the Sea looks forward to continuing to support the sustainability initiatives implemented during Schoelcher International Sailing Week and hope that more Caribbean island nations join the Clean Regattas program to help protect their local marine environments for years to come.