Having Fun at SEA
Learn about how our OBR, Alex, spent her quick port stop in Bermuda before she headed back out to sea!
Alex, our Onboard Reporter, has been providing us lots of updates on her scientific research, but they also like to have fun at the ports of call and onboard the tall ship. 
Port Stop in Bermuda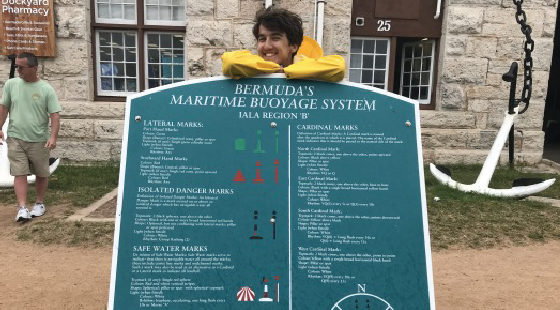 How much do you love a port stop after 17 days of straight sailing? SO MUCH! Bermuda did Marine Biodiversity and Conservation class so well with lots of ice cream and peanut butter cookies and more than thirty people to talk to. However, no matter where you go you are not far from nautical reminders of the Cramer home. Did you know Bermuda is cool since it does not really follow the patterns of IALA A or IALA B?
A Visit to Bermuda Institute of Ocean Sciences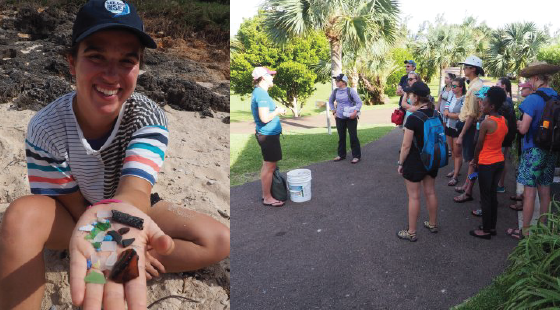 While in Bermuda we had the great opportunity to go visit BIOS and go on a beach clean up. BIOS has certain beaches which they are in charge of and keep clean and help monitor on a longterm scale. We visited Whalebone Beach to help collect microplastics as well as larger marine debris from nearby rocks. BIOS has eight full time researchers who study a huge variety of things from plastics to sea urchins and everything in between!
Pressure from the Ocean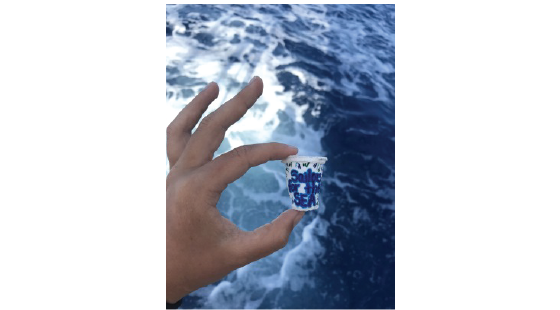 Today on the Corwith Cramer we got to deploy the free CTD to 2500 meters. Our goal is to understand different water masses in this area of the North Sargasso Sea with a complete deep profile of temperature and salinity. Most of us spent our free time last night coloring on Styrofoam cups so we could attach them to the CTD and visibly see the effect the pressure has on air bubbles from the surface. Everything is just so much cuter when tiny!
We're Not in the Tropics Anymore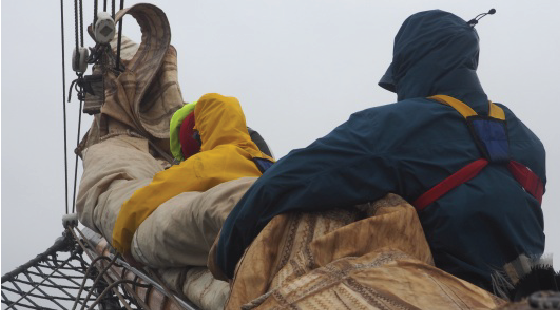 We have officially gone out of the Gulf Stream and are in the cold North Atlantic. It is "sporty" conditions with seas today as high as 20 feet and winds easily a Beaufort force 7. Everyone is layering on their long underwear and their foulies which is hugely different to just a few days ago when we were layering on the sunscreen. Tomorrow we expect to be in Hudson Canyon which is a bittersweet reminder that our time on the Cramer is quickly coming to a close. But what a voyage it has been!
Stay tuned for more updates from our Onboard Reporter, Alex!
In collaboration with Sea Education Association (SEA), Sailors for the Sea is offering an award for a SEA Semester student to become an Onboard Reporter. SEA is an internationally recognized leader in undergraduate ocean education through their study abroad program. As a recipient of the new Sailors for the Sea Onboard Reporter award, Alex Merkle-Raymond is chronicling ocean health issues observed during her voyage aboard the SSV Corwith Cramer, one of SEA's tall sailing ship research vessels, in the Caribbean. Alex is a third year undergraduate student at Northeastern University.