Life after SEA
Learn about our OBR's incredible journey along the Eastern Seaboard this past spring
Sailors for the Sea's Onboard Reporter, Anna, traveled over 2,500 miles on Sea Education Association's tall ship SSV Corwith Cramer. Starting in the Bahamas, they sailed to Bermuda and then north to New York City. Along the route, Anna studied the health and phylogenetic relationships of the golden floating seaweed, Sargassum.
Living and doing science on a boat can be quite a challenge, but also an incredible adventure! Catch up on our OBR's journey by reading her previous blogs and final thoughts: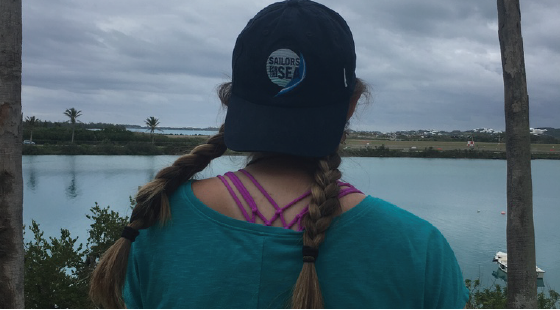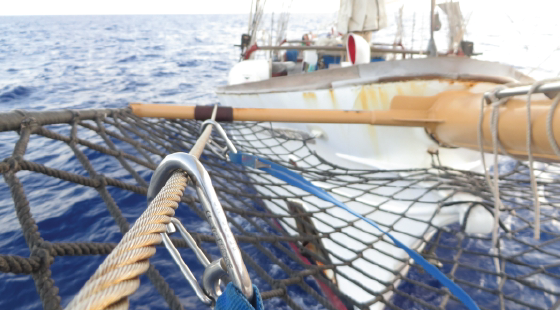 Final Thoughts
Upon leaving the SSV Corwith Cramer, the SEA campus, and the C273 crew (students, mates, professors, and scientists), I often find myself feeling slightly disoriented. Sailing in the North Atlantic Ocean and through the Sargasso Sea all seems like a dream, as cheesy as it sounds. Back on shore, my priorities rapidly shifted from boat checks and chart plotting to finishing our policy and research projects. My direction changed faster than you can say "Gybe Ho!"
Life wasn't easy on the ship, but it was straightforward. We all worked hard to learn our lines, clean the galley, and pull our weight (especially on the main sheet) to keep the ship in tiptop shape. Reflecting back on the experience, we may not have been the best sailors in the world and we made an awful lot of mistakes, but there's no denying how much we learned in just a short time. C273 was, and still is, a unit. That proved true back on shore in Woods Hole and has continued now that we've all parted. It's odd operating in more than 140ft of space without the rest of C273 students and crew, but if I had to again I would in a heartbeat.
Now that I'm back home in North Carolina, I find myself repeating the stars and constellations I learned on evening and dawn watch back to myself. I asked our mates and scientists to repeat them to me over and over so I could memorize their positions. On clear Carolina nights, I'll look for them just as I was taught on the ship: first find the Big Dipper with Dubhe and Alkaid, then arc to Arcturus and speed off to Spica, and then search for Jupiter and Corvus the Crow who are just around the corner. Next, I'll search for my favorite constellation Scorpio, even though I'm a Gemini (sorry Pollux, Castor and the rest of the Celestial G). I would watch Scorpio come up over the horizon while on lookout because he was always waking up, just as we were. Luckily I live out in the country where there isn't much light pollution and I can still find a few of them in the sky. While these stars and constellations are more difficult to find now that I'm back on land, they bring me back every time. For now, I'll keep replaying the stars and constellations as my mind drifts back to the Cramer in the wild ABNJ until they eventually guide me back to sea.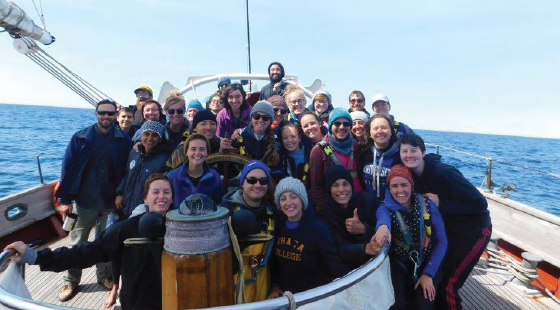 Stay Golden,
Anna
Thanks to our Onboard Reporter, Anna, for all her amazing updates! 
In collaboration with Sea Education Association (SEA), Sailors for the Sea is offering an award for a SEA Semester student to become an Onboard Reporter. SEA is an internationally recognized leader in undergraduate ocean education through their study abroad program. As a recipient of the new Sailors for the Sea Onboard Reporter award, Anna Brodmerkel is chronicling ocean health issues observed during her voyage aboard the SSV Corwith Cramer, one of SEA's tall sailing ship research vessels, in the Atlantic Ocean. Anna is a University of North Carolina Chapel Hill double majoring in Public Policy and Environmental Studies with a minor in marine science.