Newport Bans the Bag
Sailing capital of the world bans single-use plastic bags!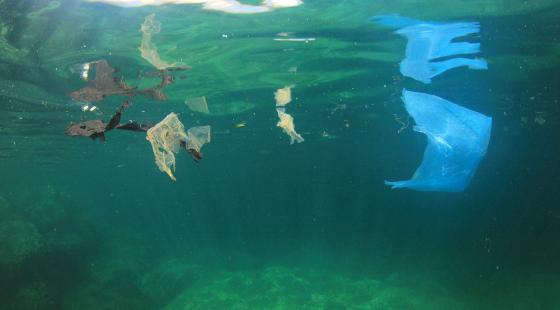 Sailors rejoice! Newport, RI has become the second municipality in the state of Rhode Island to approve a ban on single-use check out bags. This critical movement to protect our coastline and waterways from being littered with this ubiquitous trash source is great news for sailors. Boats can be easily damaged when thru-hulls get clogged with plastic bags or for faster moving foiling boats such as Moths have been known to flip or have parts break due to running over plastic bags.
Locals and tourists alike should bring reusable bags while grocery shopping. Single-use plastic bags are also no longer allowed at restaurants and stores, so if you're picking up a big lunch order on the way to your boat, make it easy and bring a reusable bag. Better yet you won't have to worry about a paper bag getting wet and making a mess on your boat. It is anticipated that both Middleton and Portsmouth will pass similar laws, making all of Aquidneck Island a plastic bag free zone.
The bill cited information from Clean Ocean Access, including the fact that the organization has collected almost 12,000 plastic bags from local beaches since 2013. And on one day in 2016, Save the Bay removed 2,282 grocery bags during the International Coastal Cleanup. It is estimated that Americans use more than 100 billion plastic bags each year, roughly 300 bags per person. With a simple change – switching to a reusable bag - we can significantly cut down this number.
A huge congratulations to the community for rallying behind this bill and to the government officials who also supported this decision. We would also like to give a special shout out to Clean Ocean Access for spearheading this campaign! Check out their extended fact sheet at: http://www.cleanoceanaccess.org/bring-your-bag/
The ordinance will officially go into effect on November 1, 2017. Full details about the bag ban can be read by clicking here.