Rhode Island Sailor Promotes Marine Advocacy Through her Art
I have no idea how or why I love the ocean and feel such a tie to it. I sometimes joke that I must have been a dolphin in my first life. I grew up in Ohio about one hour from Lake Erie, but my parents had no interest in water, in fact my father got seasick standing on a dock. I started sailing with a friend and her father on inland lakes, and my love of the water and of sailing, began there. I have not been without a sailboat since I was sixteen. The first time I saw the ocean I was in high school and I was mesmerized. The great span into the horizon was mysterious and alluring and tugged at my core. That began my lifelong love of the ocean. I have had the opportunity to sail on many bodies of water all over the world and am now a recent resident of Jamestown, Rhode Island; where I used to sail out of in the 80's when I was still living and working in the Midwest.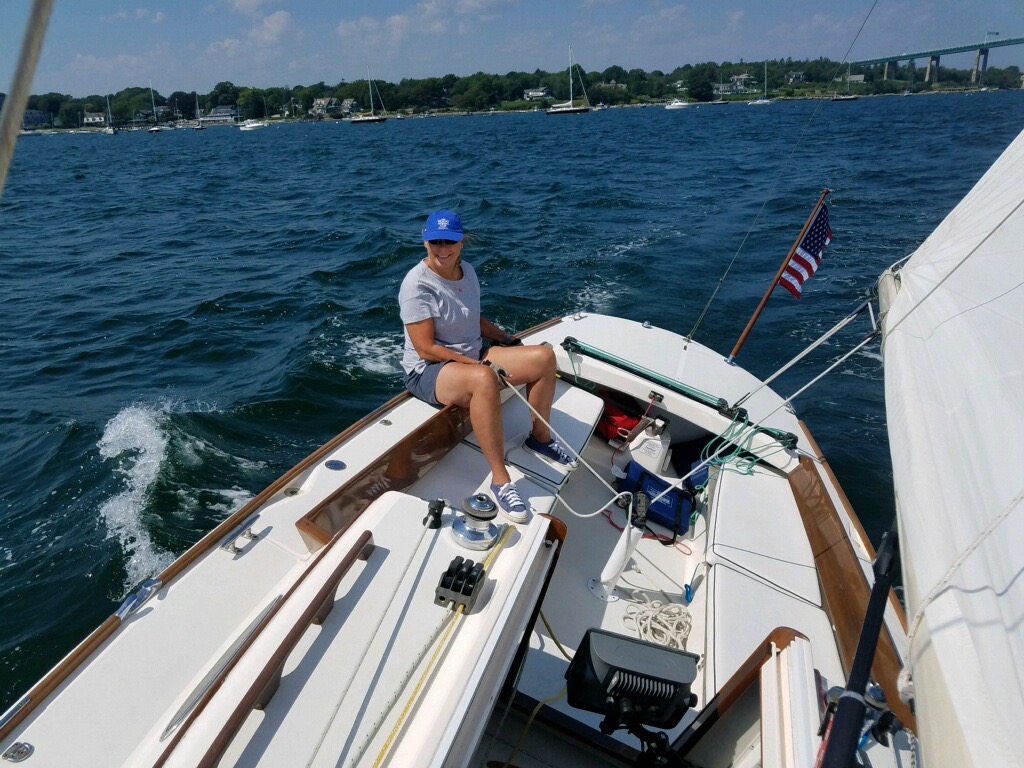 The beauty of the ocean, its endless shifting from serene to deadly and back, its maritime lore and history and our physical relationship to the sea has informed a lifetime of creative exploration for me. We are tied to the sea on a molecular level; having the same percentage of salt in our blood as is in the sea. We live surrounded by various kinds of water until we die. My interest in using the sea for inspiration evolved from a personal relationship to a global concern about ocean pollution and our intertwined mortality.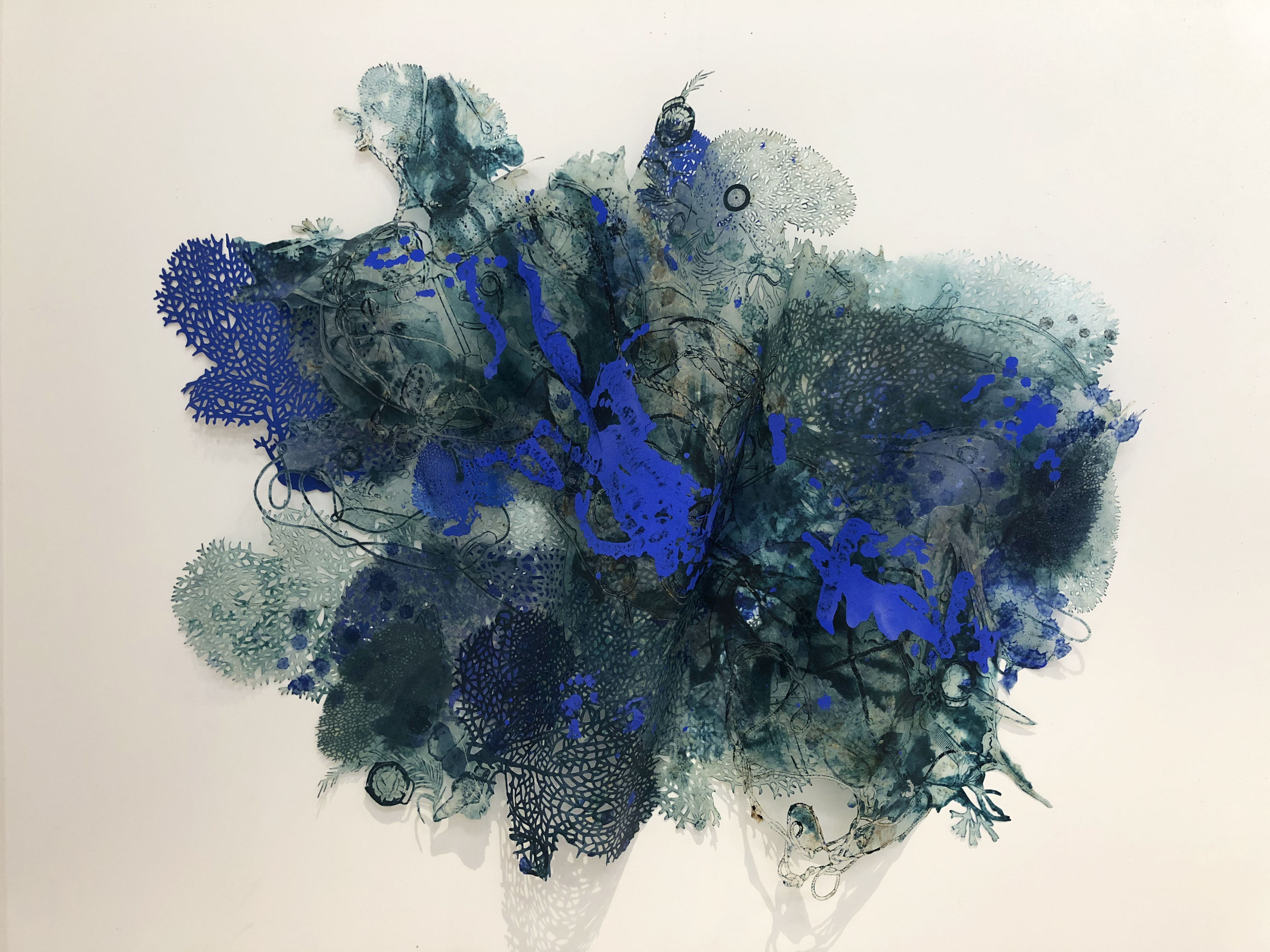 Climate change demands new and different ways of navigating how we exist. I have seen pristine beaches and water so clean you could see the bottom, to bays so polluted there was no way I was going to swim in it. There are few beaches where I don't find bits of plastic now. I think of snorkeling off the Great Barrier Reef in Australia and it is painful to see how much of the reef is dying each year. I believe the ocean can heal itself if we humans make an effort to be mindful of how we use plastic and to limit all types of pollution. Just the few short years I have been living in Jamestown, the effort to clean Narragansett Bay has been steady and it shows. The number of organizations working to limit single-use plastics and protect marine environments is an example to be followed. In Jamestown, local organizations and individuals worked together and as of September 2017, single-use plastic bags have been banned in our community which is great to see.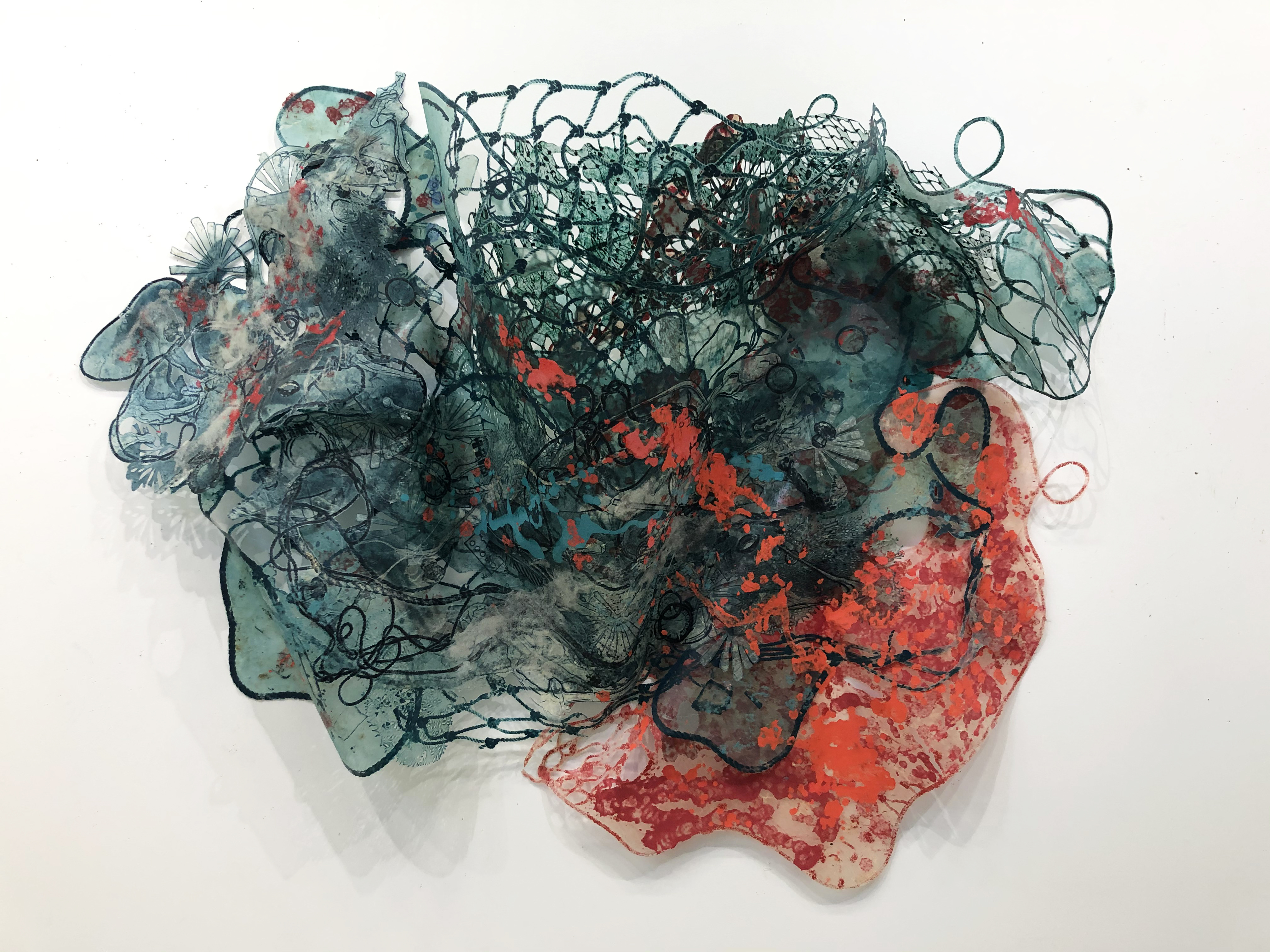 My work combines my need to make art that is visually inviting with my passion for marine advocacy. Beauty can be a powerful tool. I want to draw people into looking at my work and hope that it initiates a conversation about the perils the earth faces if we choose to ignore climate change. My work is about the past and the present, cause and effect and love and loss. Now that I live in Rhode Island, my source of inspiration is my view.
*You can see a recent video of Joan's studio and work on youtube by going to the link below. Her website is joanhallstudio.com
Take Action
An estimated 17.6 billion pounds of plastic enters our oceans every year. That's the equivalent of dumping a garbage truck's worth of plastic into our oceans every minute. A first-of-its-kind bill introduced in Congress would reduce the amount of single-use plastics polluting the Earth and our oceans. Help save the planet by telling your members of Congress to support the Break Free from Plastic Pollution Act by adding your name here.