Sustainability Making Waves in a Coastal New England Town
Around the globe attention is drawn to our seas for the United Nations celebration of World Oceans Day on June 8. In New England, this also occurs on the doorstep of summer, as boats across the country are making their way back into the water after a long, cold winter. One seaside community in Massachusetts decided to celebrate the oceans for an entire week, dubbed Marblehead Ocean Week, featuring different events that highlight the importance of healthy oceans each day.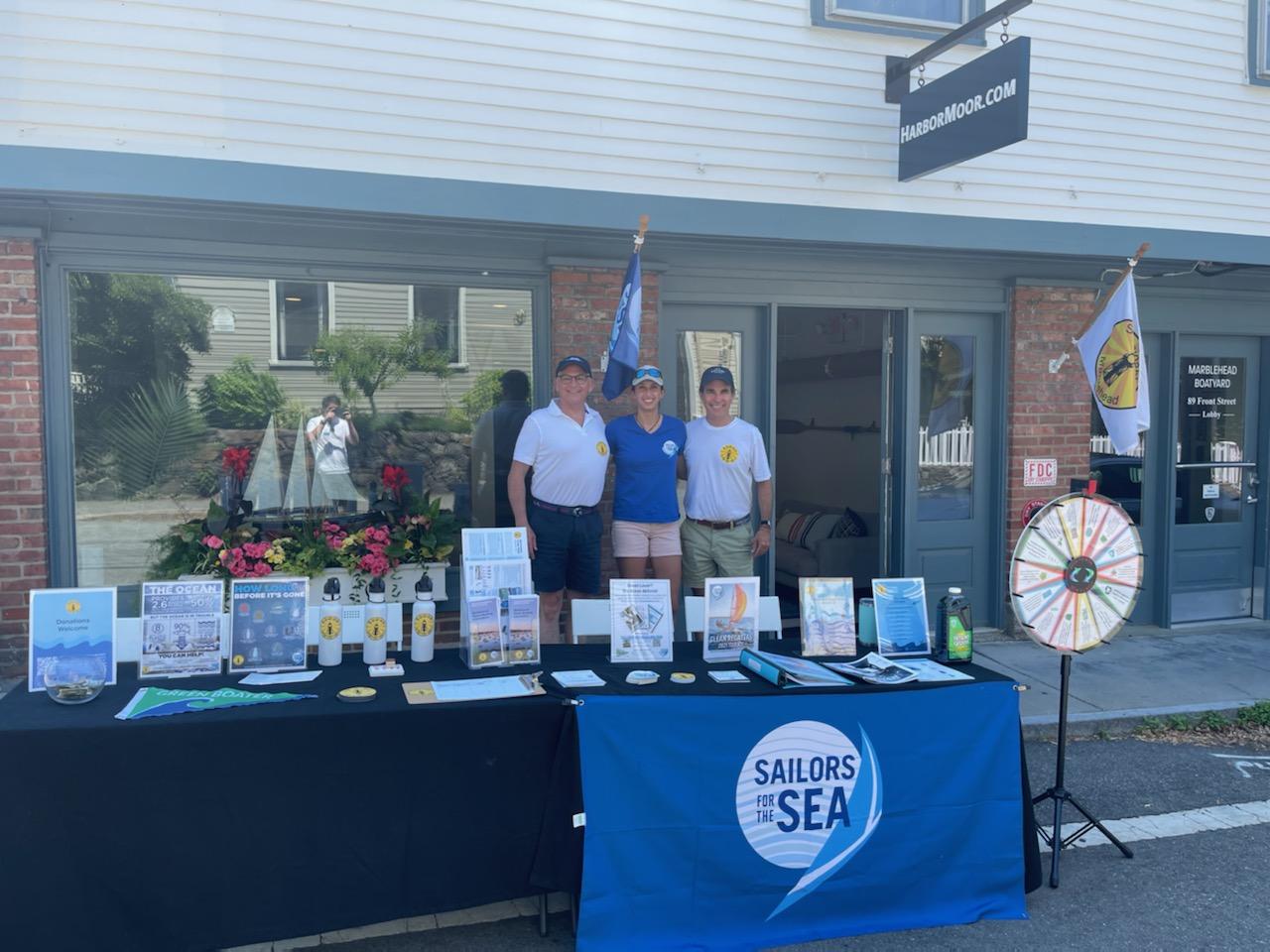 With collaboration across several local organizations, Marblehead Ocean Week brought the community together around how individuals can take action to protect our waterways. Hosted by community advocacy group, Sustainable Marblehead, Sailors for the Sea Skipper Rob Howie led the efforts for their Green Boating Weekend to kick-off the week's activities. Saturday featured innovations in eco-smart boating technology, such as electric motors and solar panels. Sunday was Green Boating Day, where Sailors for the Sea had the opportunity to engage with the local community on various green boating topics. We chatted with boaters, young and old, about how they can reduce their environmental impact on Marblehead's beautiful harbor, which is home to thousands of boats.
Among the activities, Rob and Paige Myatt, Sailors for the Sea Program Manager, were able to meet with Eastern Yacht Club's green team, who are eager to implement environmentally-friendly practices at their club, including the reduction of single-use plastics. Rob was able to offer valuable support, as many sustainability initiatives have already been tackled down the road, at his home club, the Corinthian Yacht Club. With six yacht clubs located around Marblehead Harbor, it is exciting to witness the collaboration and willingness to share resources and experiences. They all share a common goal of engaging their entire boating community to be more mindful about how they enjoy the water.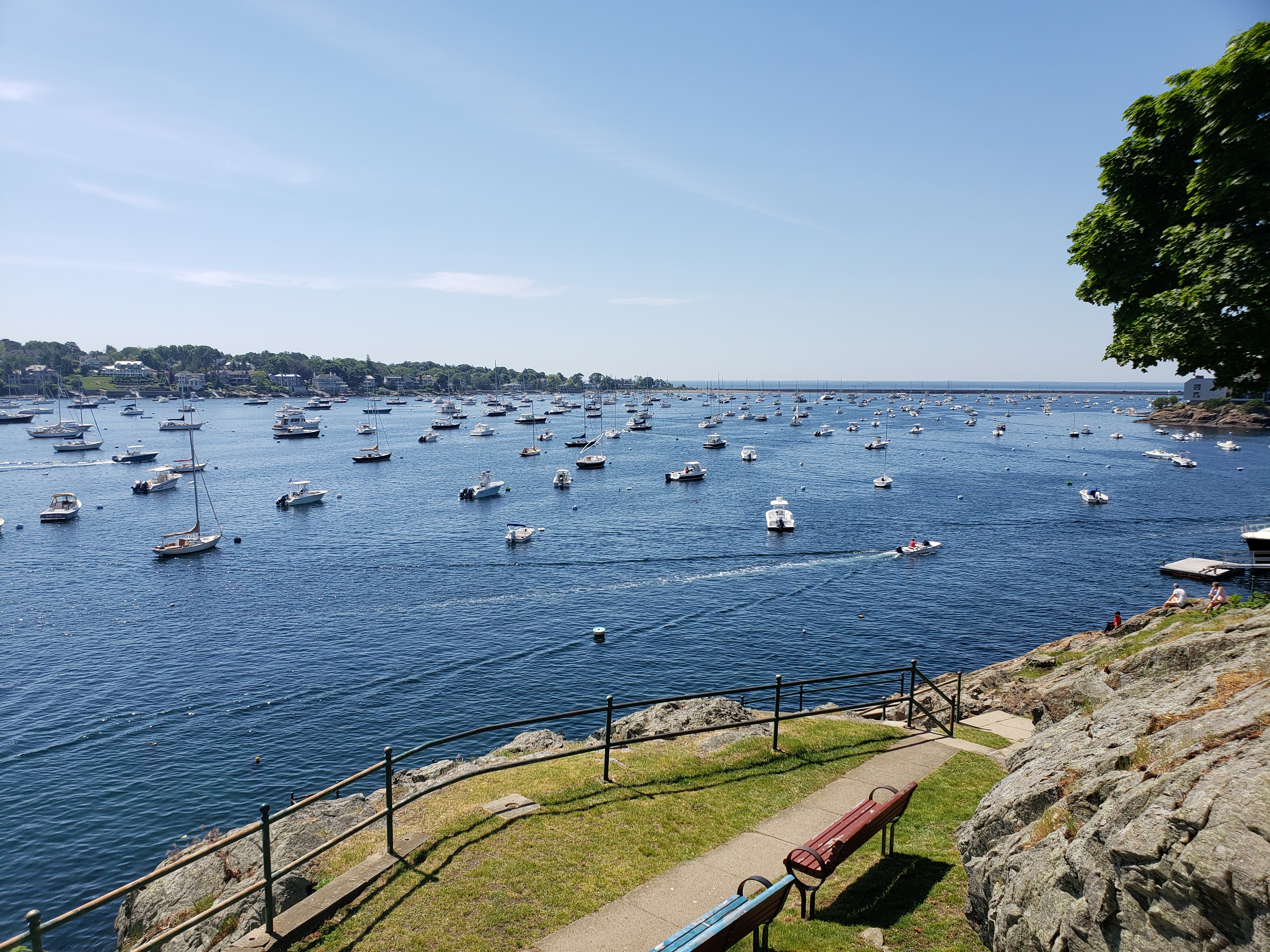 Paige also met with sailors from the Pleon Yacht Club, the oldest youth yacht club in the United States and the host of Marblehead Junior Race Week, which has been a Clean Regatta since 2007. While the sailors were rigging up for some beautiful Sunday morning sailing, they shared their favorite parts about being a Clean Regatta and why they enjoy the sport of sailing. It was inspiring to hear the youth sailors' perspectives on the environment and their deep understanding of the issues their waters face.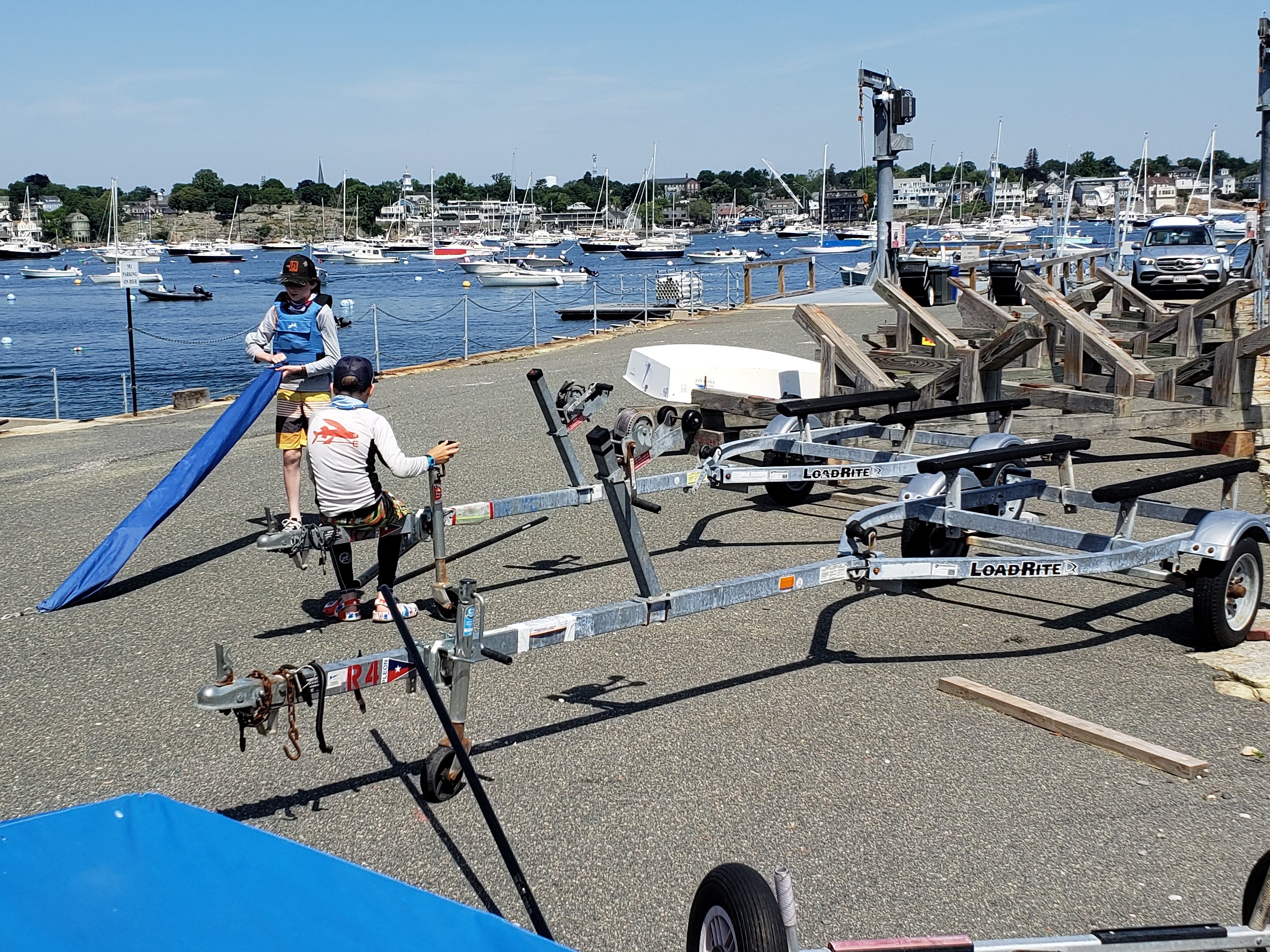 Marblehead is a leading example of a community coming together to create lasting change for our oceans. With support from multiple community groups, an inspired population, and a common love for the sea, Sailors for the Sea is excited to see how these efforts continue to evolve.
If you are part of a sailing community looking to implement sustainability initiatives, please check out our Green Boating and Clean Regatta programs.