Spring Preparation
Join Our Green Boating Community
Winter is over and it's that time of year to take boats out of storage! Annual preparation and cleaning will help prevent problems once you hit the water – and there are ways to be green while doing it.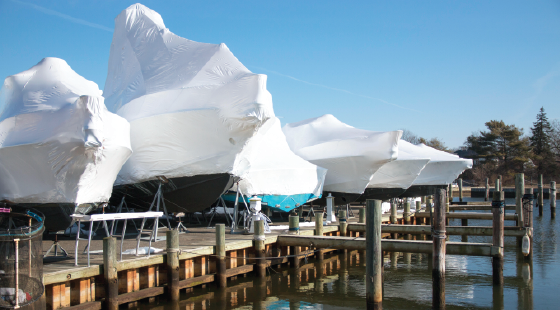 If you properly winterized your boat at the end of the season, you shouldn't have too much to do before launching it into the water.
Here are a few steps you can take to make sure the preparations for launching your boat are more environmentally friendly:
Uncovering
If you used shrinkwrap, you can recycle it. First, remove any strapping, lumber, nails, zippers, vents and other materials. Try to keep the shrinkwrap as clean as possible. Check with your marina if you should roll or bag the shrinkwrap, and where to recycle it.
Give your boat a good cleaning. See Non-toxic Cleaning Products for the most effective and eco-friendly options. 
Engine(s)
If you didn't before the winter, change the oil and filter, and perform routine maintenance on the engine.
Remove antifreeze from you water and cooling systems.
Both engine oil and antifreeze can be recycled. Check out our Engine Maintenance section for waste disposal instructions and see if your marina has the proper waste receptacles.
Batteries
Charge all batteries and install them.
If you are looking to purchase new ones, check out our Batteries section for tips on which ones to buy.
Hull
Prep the bottom of your boat using a wet or vacuum sander, and be sure to follow your bottom coat's manual for proper instructions.
Use eco-friendly hull paints to coat the bottom of your boat (see Bottom Paint).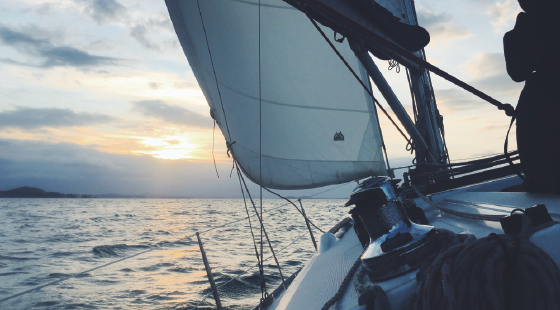 Enjoy the boating season!
Did you know?
The shrinkwrap needed to cover a 20-foot boat weighs approximately 25 pounds, which is the equivalent to using 2,250 single-use plastic bags. A reusable canvas cover is a sustainable alternative. 
Green Boating Guide: