The Kids Are All Right: A Young Sailor Organizes a Clean Regatta for Venice Youth Boating Association
2021 was a big year for Zoe Watson, an industrious 17-year-old sailor from Venice, Florida. She graduated from high school (a year early), earned her Girl Scout Gold Award, and organized a Clean Regatta for her sailing club, the Venice Youth Boating Association. The Venetian Cup is an annual youth regatta that this year hosted 100 sailors aboard Optis, C420s and Lasers. The racing takes place on both the Gulf of Mexico and, for the younger sailors, on protected Roberts Bay. Thanks to Zoe and the work of her Green Team, the event achieved Gold Level Clean Regatta certification! Here she shares experience hosting a Clean Regatta and offers some tips for others hoping to host one as well.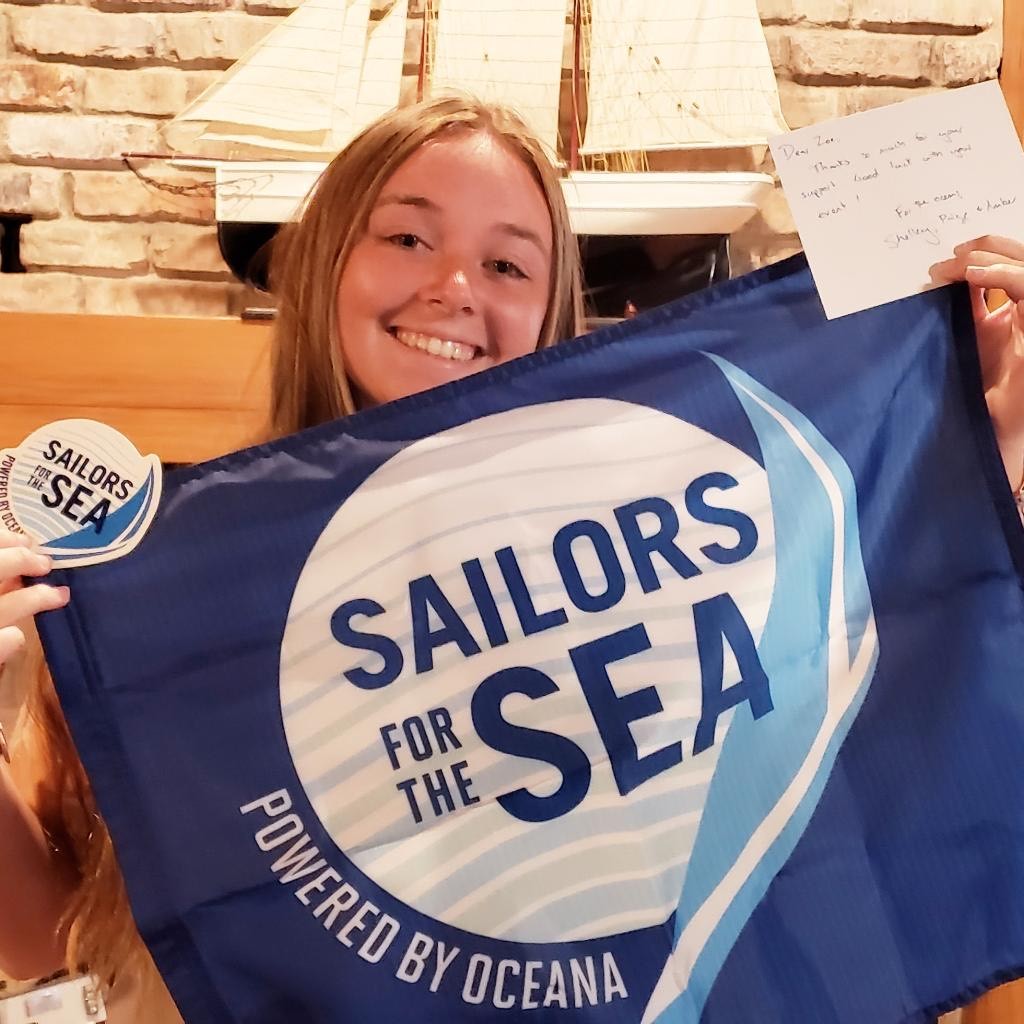 Sailors for the Sea: What inspired you to host a Clean Regatta?
Zoe Watson: I am a sailing coach at the VYBA, which hosted the Clean Regatta. Having the chance to be able to improve the waters around us really inspired me because I teach younger kids how to sail there. I want the water to be beautiful and full of healthy marine life so that the sailors might also find the same love and curiosity for the ocean as I do. We also have a reoccurring problem with red tide and I do not want to take part in worsening it by having our trash end up in the water.
SfS: You used this opportunity to earn your Girl Scout Gold Award. Can you tell us more about this effort?
ZW: The Girl Scout Gold Award is the highest level of achievement a Girl Scout can get. When an opportunity came up to help make the Venetian Cup a Clean Regatta, I jumped right on it. I thought it would be great for my Gold Award because I have always loved finding ways to be more environmentally friendly and helping the oceans. Bringing this to my place of sailing and sharing it with the other sailing clubs was the perfect way to do good for the community and make a difference, which are two of the requirements for the Girl Scout Gold Award.
SfS: You were very thoughtful in how you selected items to include in the swag bag. What did you include and what were the reactions of participants to these items?
ZW: I reached out to multiple sustainable companies for many different products asking if they were willing to donate samples for the Clean Regatta. I was able to get my hands on some shampoo bars from Naples Soap Co., toothpaste tablets from Well Earth Goods, and reusable water bottles from Hammer Nutrition. For the sustainable products that I was not able to get for the swag bags, I made a list of alternative products that I would recommend, such as reef safe sunscreen and bamboo toothbrushes, and included that in the bags instead. I received a lot of feedback from parents and was so happy to hear that the participants loved the swag bags! They said that they loved the bags because they actually learned something from what was inside (I included pamphlets that I made about trash in the ocean and how to keep your waste to a minimum). Many of the sailors and their families said that they were going to try the sustainable products instead of the ones they normally use.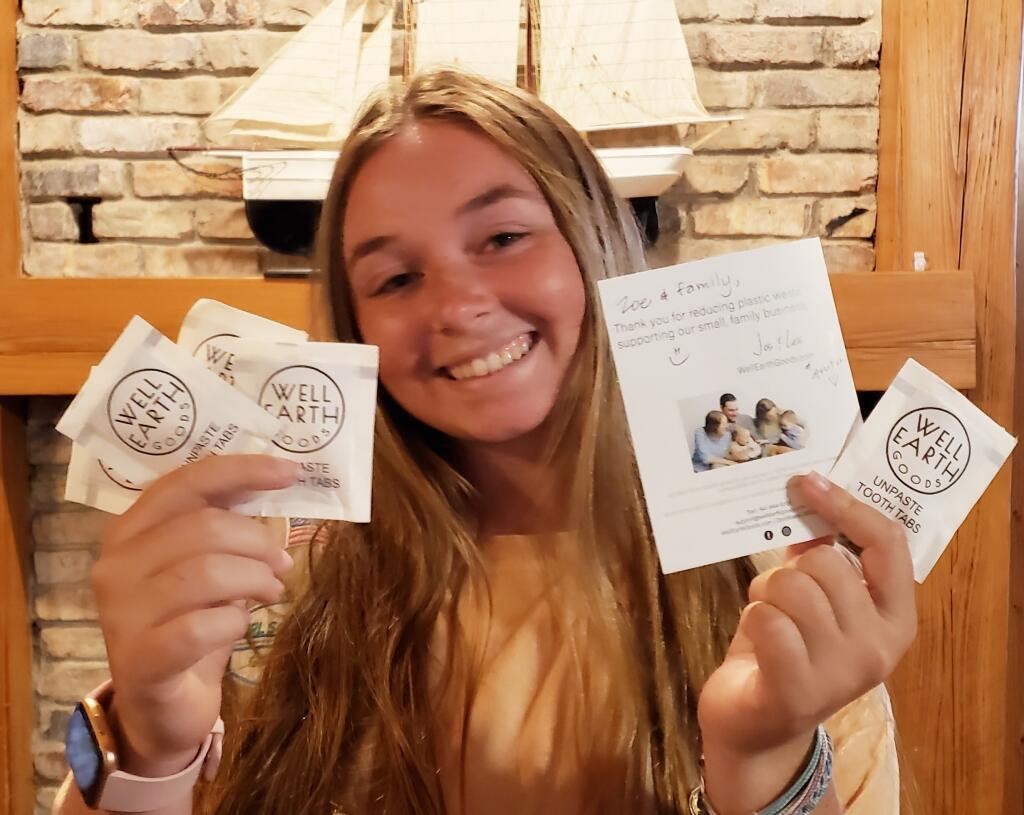 SfS: You hosted a beach clean-up as part of the event. What was the commonly found item? Did you collect any odd or surprising items?
ZW: Not surprisingly, the most found item was cigarette butts with over 300 counted. We did not find anything odd or out of the usual, unless you count face masks if there wasn't a pandemic. Other than that, it was a successful clean-up and many people thanked us for working for the environment.
SfS: What would you say was your biggest success at the event?
ZW: I would say the biggest success at the event was getting the participants and their families to recycle by using recycle bins that I put out. This helped the yacht club [Venice Yacht Club, the host facility] realize that they need a recycling program for waste other than cardboard.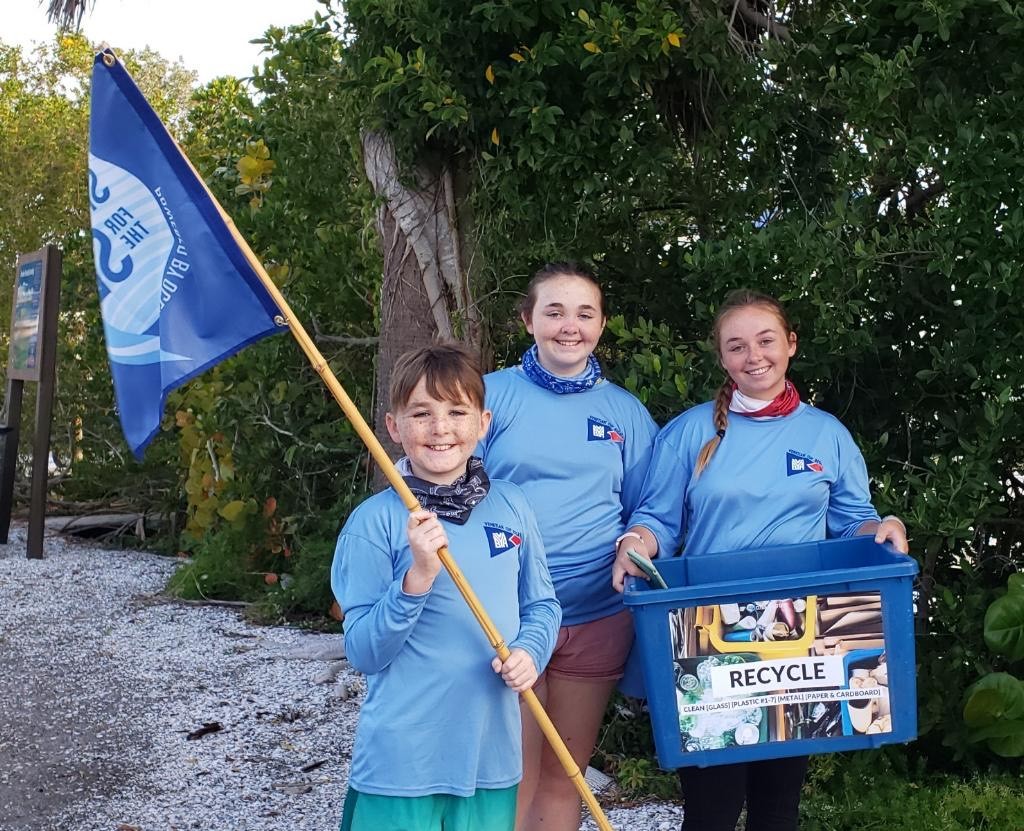 SfS: Have any of the best practices become permanent sustainability initiatives at the club?
ZW: Thankfully our host club, the Venice Yacht Club, was able to set up a touchless water station for the regatta. This helped push the Venice Youth Boating Association to get a grant for a permanent touchless water station that is now in the building and will be used for practices and future regattas.
SfS: What was the general feedback from participants on being at a Clean Regatta?
ZW: The participants and their families gave positive feedback all throughout the regatta. Although the wind was very crazy for a regatta, the other aspects were what got the most feedback. They loved how organized it was with the recycle bins set at every outpost, how the swag bags were informational, and how the trophies were unique (we made recycled wooden trophies in the shapes of the sails for each fleet).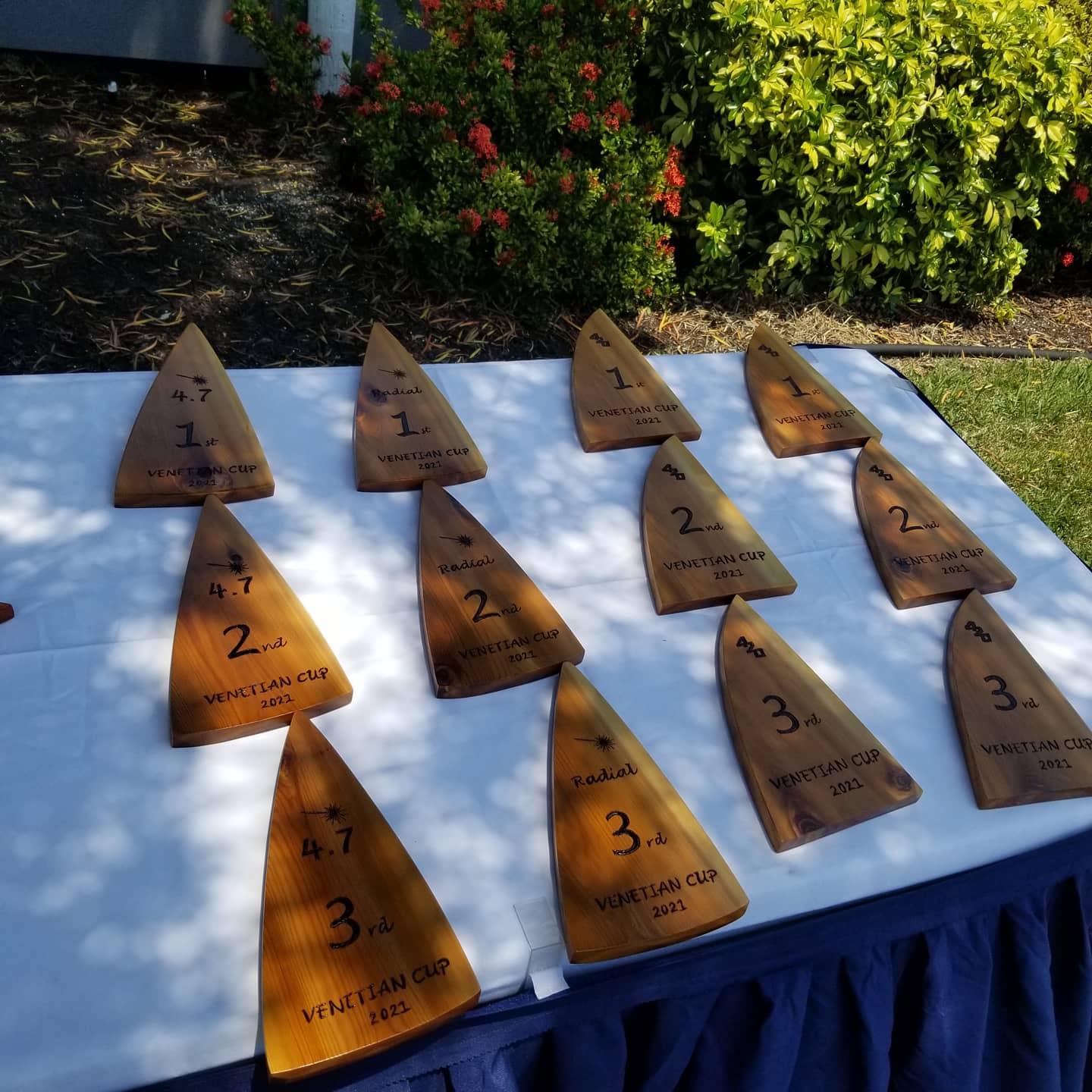 SfS: What advice would you give to other young sailors who were interested in hosting a Clean Regatta?
ZW: My best advice would be to do thorough research on sustainability and environmental awareness, have a good Green Team that can support you if you ever need help, and be confident in what you can achieve because one person can make a huge difference.
SfS: What's next for you? Do you have any other environmentalist goals?
ZW: Yes! My family and I are in the process of fixing up our house so that we can sell it and move on to a sailboat. We are doing this with a mission to advocate for cleaner oceans. We plan on having a clean-up in every port we visit and try to keep a legacy going where people continue the clean-ups even while we're not there. We are also hoping to have a big enough boat where we can host people conducting ocean research who need to stay on location for days on end. We have a YouTube channel where we are going to document our travels called Voyages of Totika. We are super excited for this journey and cannot wait to see where the wind will take us!
To learn more about the Venetian Cup Regatta's efforts, you can view their Sustainability Report.
Interested in hosting a Clean Regatta? Learn more about the program and register your event here!