Seamanship and Stewardship - Cruising Club of America Takes Action to Protect Our Seas
Exploring the far reaches of our blue planet, ocean sailors experience adventure, challenging routes, and wonderous remote locations. However, these sailors also witness the negative impact humans have on our oceans.
One of the reasons that David Rockefeller, Jr. and Dr. David Treadway founded Sailors for the Sea was to provide the sailing and boating community a voice for our oceans. Rockefeller and another original Sailors for the Sea leader, Dr. Edmund "Ned" Cabot, were avid Cruising Club of America (CCA) members and wanted to provide opportunities for their community to advocate for protecting our seas. The CCA is a group of passionate, accomplished ocean sailors who are dedicated to seamanship and making a positive difference in the world.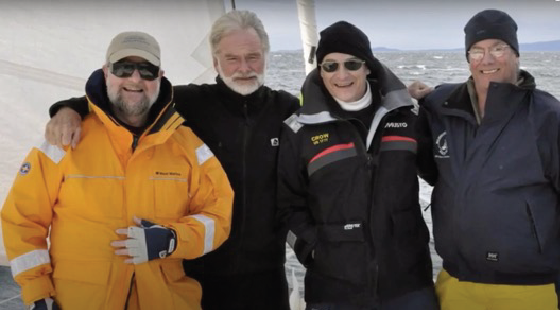 David Rockefeller Jr., Mark Schrader, David Treadway, and Ned Cabot rounded Cape Horn onboard Ocean Watch as part of the Around the Americas voyage.
Stepping up to Save Our Seas
The CCA Environment of the Sea Committee is renewing the commitment to Sailors for the Sea by taking an active role in protecting ocean health by focusing on one of the gravest threats facing our oceans – plastic pollution. Every year, 33 billion pounds of plastic waste enters our waters from land, which is equivalent to TWO garbage trucks worth of plastic being dumped in the ocean every minute. The problem with throwaway plastic is clear: Companies produce too much of it. Recycling is not the solution. Only 9% of all plastic produced has been recycled. We must reduce our use of plastics.
Sailors for the Sea will provide opportunities for CCA members to pressure governments to pass laws that reduce plastic production and petition companies to give us plastic-free alternatives. Together, we can protect our oceans by working to stop the production of throwaway plastics.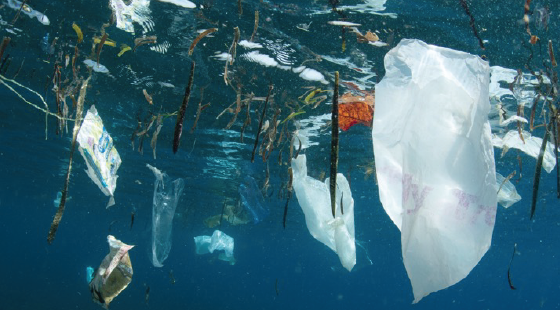 The Environment of the Sea Committee will encourage all CCA members to join Sailors for the Sea and follow their Green Boating guidelines. Additionally, with guidance from CCA members who have extensive ocean sailing experience, Sailors for the Sea will develop offshore provisioning resources to help ocean sailors reduce single-use plastic onboard, properly manage waste and prevent toxins from entering our waterways.
Going for Platinum
In collaboration with the Royal Bermuda Yacht Club, the CCA organizes the Newport Bermuda Race, a biennial event that attracts hundreds of sailors from across North America and the globe to compete in a challenging 635-mile ocean course across the Gulf Stream. For the upcoming race scheduled for June 2022, the CCA aims to achieve Sailors for the Sea's Platinum Level Clean Regattas certification, even including a commitment in their Notice of Race. The CCA is encouraging each team that registers for the offshore race to nominate an Environmental Officer to focus on sustainability initiatives onboard. Competitors will also have a chance to log marine debris sightings, including balloons, foam and other single-use plastic items potentially floating in these waters. The CCA is committed to limiting throwaway plastics, reducing waste and preventing toxins from entering our ocean through the Clean Regattas program.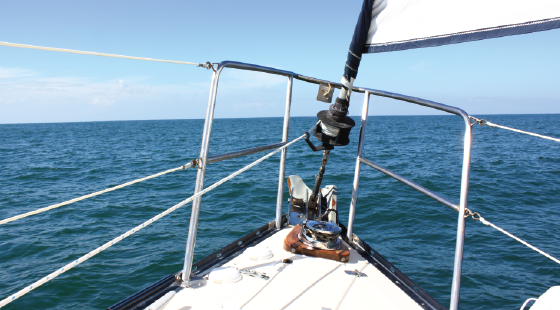 CCA members are remarkable leaders in seamanship who are truly dedicated towards taking action to protect the seas they enjoy exploring. Sailors for the Sea is excited to be collaborating with the CCA on initiatives that will protect our oceans for future generations.