2021 Marks Record Year for Platinum Level Clean Regattas
Sailors for the Sea's Clean Regattas program reached new heights this year, celebrating the 15th anniversary of the program, as well as certifying a record number of Platinum Level events, the highest honor a regatta (or other water-based event) can achieve. Let's take a look back on these top events from countries around the world:
1. Bay of Islands Sailing Week (Opua Northland, New Zealand)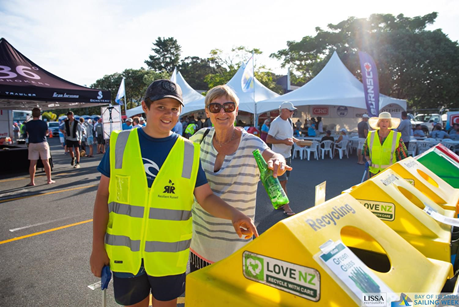 The year started off strong, with the Bay of Islands Sailing Week earning Platinum Level for their event in January. They joined the Clean Regattas program in 2020, earning Gold, and were determined to achieve even more in 2021. From rockstar Green Team volunteers of all ages, to clear communication to participants about their efforts towards becoming a Clean Regatta, this event is a great addition to the Platinum Level ranks.
2. Waszp National Championship (Auckland, New Zealand)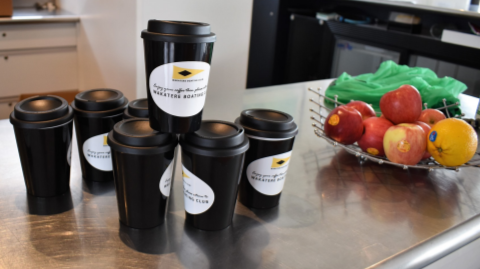 The Wakatere Boating Club has been a powerhouse addition to the Clean Regattas community. Joining the program in 2018, and working their way from Silver, to Gold, to Platinum for a variety of events, the organizers set outstanding examples for regattas and clubs around New Zealand and the rest of the world. This regatta met all of their sustainability goals in innovative and creative ways. Some of our favorite initiatives include feeding hungry sailors with 1.5-meter-long pizzas that minimized packaging and the need for single-use utensils, as well as offering reusable, returnable "keep cups" for coffee that are accepted at local cafes, then returned to the clubs for washing and reuse. They are able to accomplish so much in part because they have instilled a "club mindset," where they believe all club members are a part of the Green Team.
3. 75th Thistle National Championship (Rocky River, Ohio)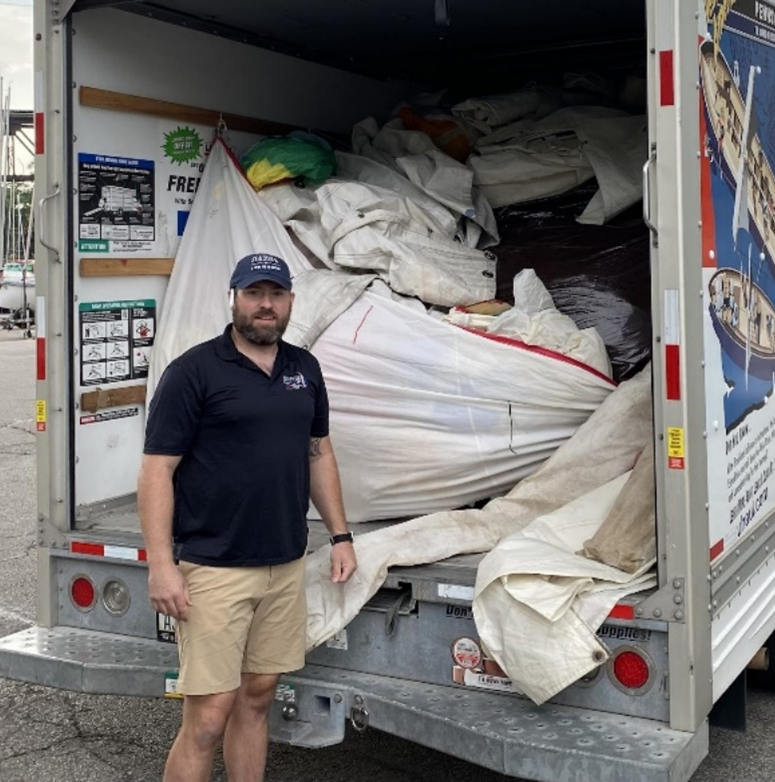 This year, the Thistle Class piloted the Clean Class Initiative, led by one of our Skipper volunteers, Mike Ingham. We look forward to highlighting the Thistles accomplishments in more detail in the new year. Their efforts culminated in hosting their biggest event of the year as a Platinum Level Clean Regatta. They accomplished all 20 Best Practices, and some highlights include their outstanding signage and impactful ways to involve youth. One of the biggest successes of the event was how they achieved the Best Practice regarding awards. They hosted a sail drive in partnership with Sea Bags where they collected hundreds of used sails, which Sea Bags will upcycle into new bags. In return, Sea Bags provided custom, upcycled bags to use as awards for the event. The Thistles also initiated a program for trophy winners to "opt-out" of an award for alternative "greener" items or nothing at all.
4. Safe Harbor Race Weekend (Newport, Rhode Island)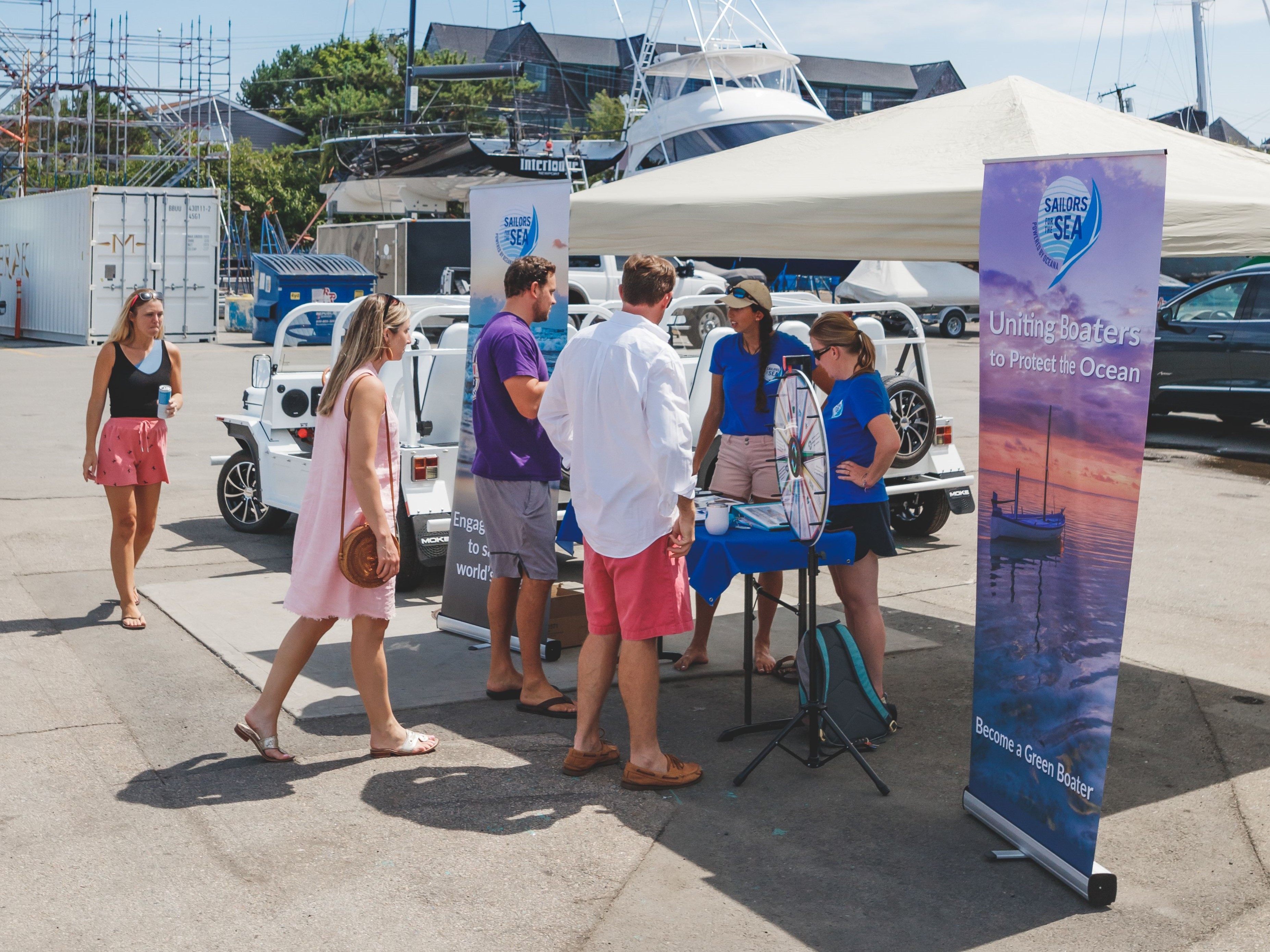 With COVID still impacting our ability to travel to events, we were lucky that this regatta was happening in our own backyard. Sailors for the Sea saw the outstanding efforts at this event firsthand, attending the inaugural Safe Harbor Race Weekend in August in our home base: Newport, RI. They took awarding practical items to a new level when the winners of the weekend received a stand-up paddleboard as a prize. They also made sure their signage lacked any dates which will be able to be reused next year. Finally, we loved seeing the MarkSetBots in use on the water, setting the course without emissions.
5. CRAB Cup (Annapolis, Maryland)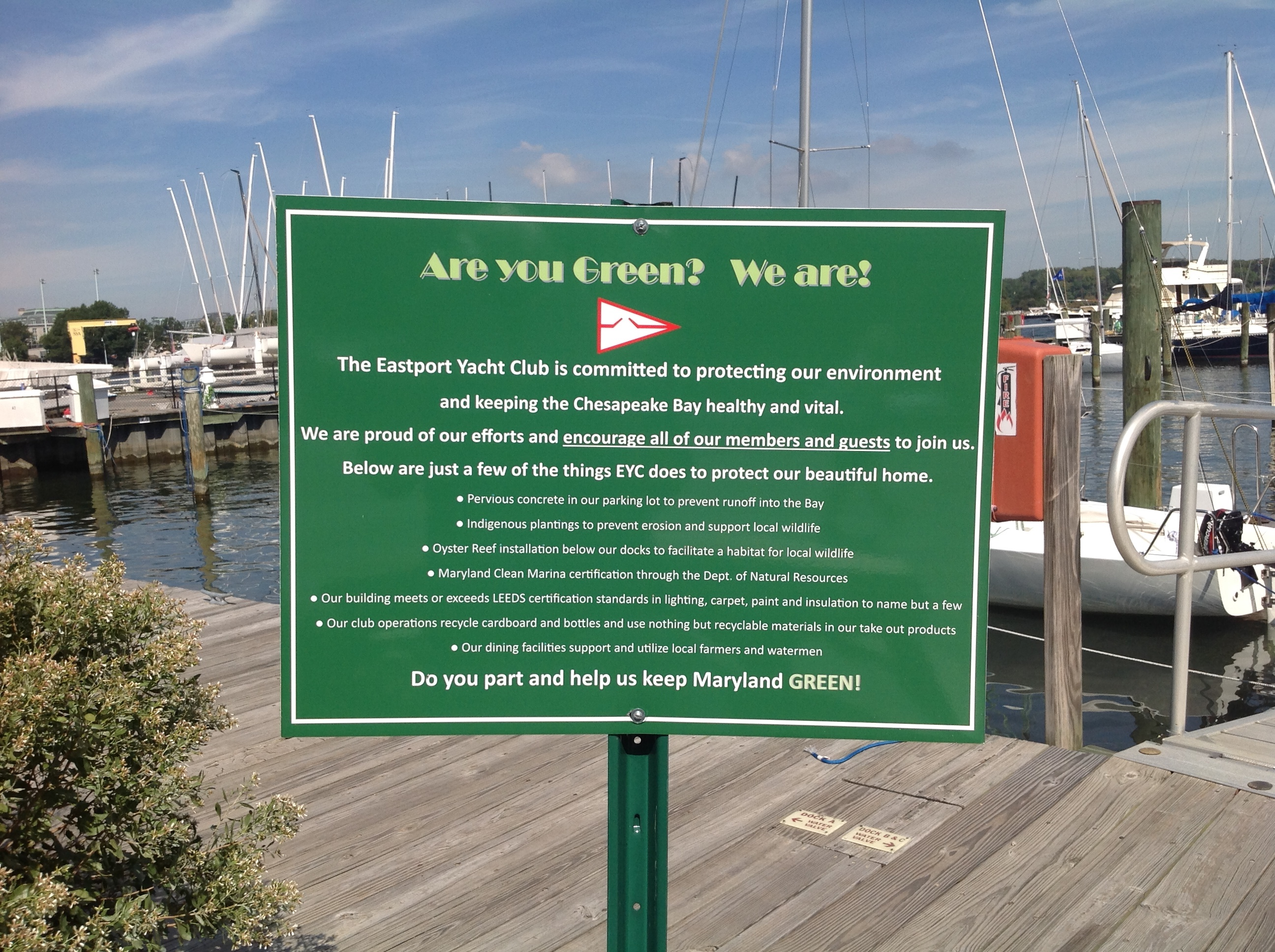 Eastport Yacht Club has been a dedicated member of the Clean Regattas community for many years, hosting dozens of sustainable events. They were the first yacht club in Maryland to be a designated Clean Marina. With a huge emphasis on environmental stewardship, Eastport has set the bar for getting sailors involved with protecting their playground. The efforts of their oyster recovery zone project, where they are building an oyster reef under the docks to attenuate wave action among other restoration efforts, are well publicized to boaters. The CRAB cup boasted all of their permanent, club-wide efforts, along with practical glass and perpetual trophies, as well as clearly labeled waste bins helping participants sort their waste. Be on the lookout for their full report in the new year.
6. J70 European Championships (Copenhagen, Denmark)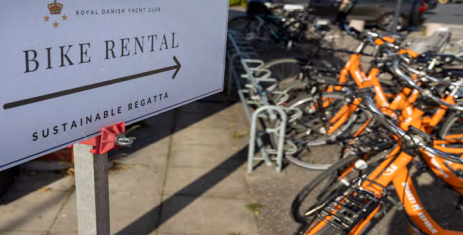 The J70 European Championships hosted by the Royal Danish Yacht Club (KDY), earned Platinum Level certification and catalyzed a regional movement. Their enthusiasm for the program sparked conversation around sustainability in the community and garnered interest from many surrounding yacht clubs and organizations. They have set up a board dedicated to the management and implementation of their sustainability strategy and have shared these plans to help other clubs achieve similar goals. Highlights from the event include promoting alternative transportation through bike rentals or electric scooters, as well as a thorough waste management plan, with signage and a dedicated volunteer at the bins.
7. Kieler Woche / Kiel Week (Kiel, Germany)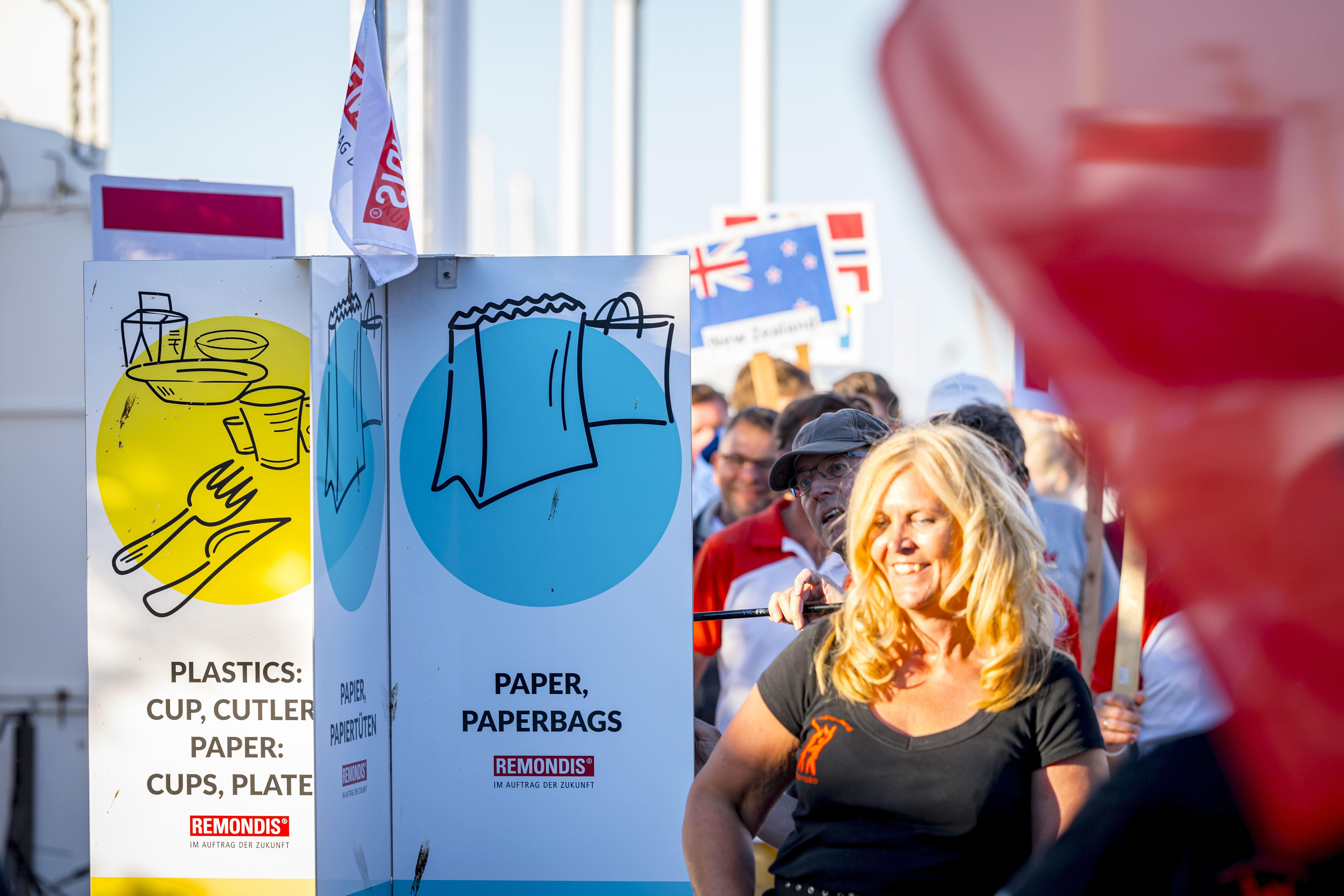 Kiel Week has been a high-achieving Clean Regatta since 2018, previously earning Gold and Platinum Level certifications. They have been awarding perpetual trophies for over one hundred years, and this year, they started using them for photos only, as to not have to transport them. They also have excellent signage throughout the event, making waste management easy for their attendees. They do an excellent job publicizing their efforts in multiple locations, from the NOR and SI, to their website and even their own magazine.
8. Rolex Big Boat Series (San Francisco, California)
The RBBS has been a Clean Regatta for nine years, leveling up their achievements along the way and first earned Platinum in 2019. With no event in 2020 due to COVID, they came back strong in 2021, earning another Platinum Level certification. They do a wonderful job involving local organizations and raising awareness about the health of the San Francisco Bay. To accomplish eco-smart race management techniques, they run the race in view of the club so spectators can watch from shore instead of fuel-burning spectator boats.
9. Irish Sailing Youth National Championships (Cork, Ireland)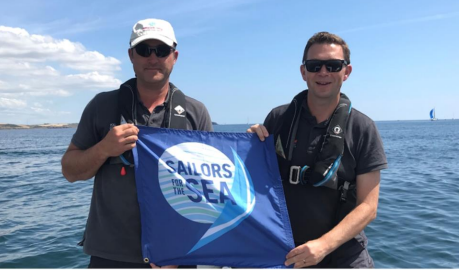 The largest youth event held in Ireland sets the sustainability bar high with many of their exemplary efforts. All of their meals were served in durable, reusable crockery, eliminating single-use food service ware all together. Their awards were made from scraps of leftover stair timbers, one of the most unique materials we've seen used to accomplish this Best Practice. Finally, their efforts to educate participants about the environment were thorough and well received, and their habitat awareness campaign was even endorsed by Olympic Silver Medalist, Annalise Murphy, and Round the World Sailor, Damian Foxall.
10. USVI Charter Yacht Show (U.S. Virgin Islands)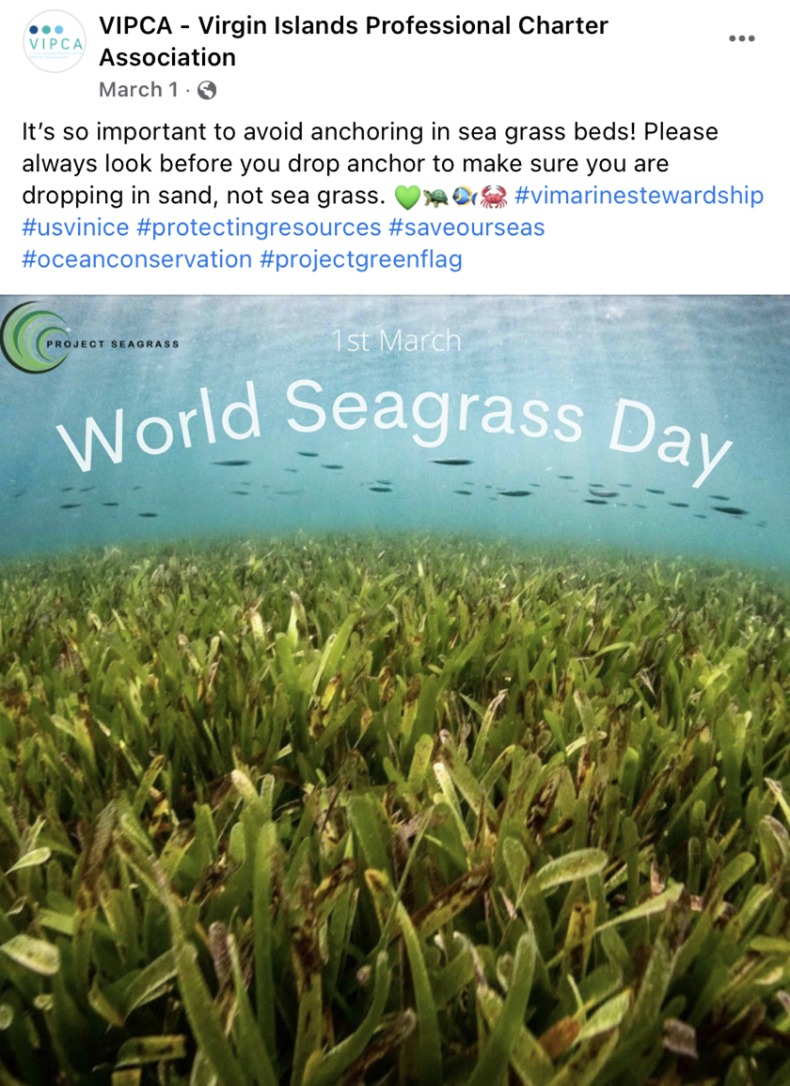 One of our final events of the year was actually not a regatta, but a charter yacht show! This event has been a Clean Regatta since 2018, and has worked their way up from Silver, to Gold, and now Platinum. We believe this is the first non-regatta to achieve this honor, and it is well-deserved. They creatively adapt the Best Practices to fit their event. They hosted a Yacht Show Culinary Contest where the theme was using local ingredients sourced from the US Virgin Islands and donated leftover meals to a local shelter on St. Thomas. Furthermore, they gave out plenty of information on safe anchoring techniques in regard to seagrass beds and partnered with Project Green Flag to provide information on reef stewardship, as well as many other conservation topics.
11. Youth Sailing World Championships (Mussanah, South Batinah, Oman)
Aiming to be our 11th Platinum Level Clean Regatta for the year is the Youth Sailing World Championships happening now, December 11-18, 2021, in Oman. This is the first Clean Regatta to be hosted in this country! Coming to us with a complete sustainability plan, we are confident they will be able to achieve this high level. An early highlight of the event is their Guinness World Record Breaking Beach Clean-up!
If you would like to join our Clean Regattas community, click here to learn more about the program and register your event. You can also view sustainability reports from previous years' regattas in our report library.